Batista is walking down a corridor in full ring gear. he is chased down by Charly Caruso.Charly Caruso
- Hey Dave, can I get a word with you?
Batista stops dead in his tracks and looks down at Charly. He peers at her through his sunglasses. Charly Caruso
- You came back last week and you immediately got in the face of Seth Rollins. Many people did not understand you being there, including the advocate for your partner Brock Lesnar! he came out there and he slated your acti-
Batista
- Yeah... I know what he said. He said my acting skills were "inadequate". funny, I remember my acting skills grossing two Billion at the box office this summer. But you know what? first ones free. I'll let that one mistake pass. But if he runs his mouth again then I'll tear him and his client to pieces.
Now... I just wanna point something out... I've been back for 1 full week and being in the Revolt main event is good and all, but what about Blockbuster? I deserve a place on that card, I'm the only guy here who even knows the true meaning of the word. So where's my match, Charly?
There is an awkward silence. it is broken by someone walking between them. Batista takes notice and looks annoyed at someone walking through the interview and taking his spotlight.Batista
- watch where you're walking, dumbass!
Batista looks even further annoyed when the guys turn around...
Scott Dawson: Look buddy, we don't know who you are and neither do we care. You can't go around talking to a couple of top guys like that. We run this joint. Wanna prove you're legit? Well how about the two of us vs you at Blockbuster? Sound good? No? We don't care. You're in for a world of hurt. C'mon Dawson let's leave this clown contemplating his life decisions.
The Revival walk away leaving Batista standing there with Caruso.
Batista: Well... I guess there's my match.
---
The Great One vs The King of Strong Style
The Rock vs Shinsuke Nakamura
*The camera switches to backstage where Shane Thorne is warming up*
*Charly Caruso walks up*
Charly: Excuse me, Shane sorry if I am interrupting here...
Shane: Not at all, how's it going Charly?
Charly: Good thanks, but i'm here to ask you about your match tonight. You go 1 on 1 with Jinder Mahal, The Modern day Maharaja, do you think that you are ready?
*Shane seems confused by this question*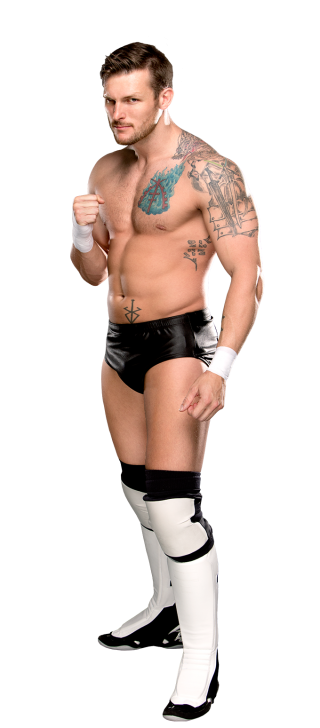 Shane: Charly the only thing I am worried about, is the potential of Jinder offering up some of that horrendous food that made The Miz vomit as we were all 'pleasantly' reminded of last week. In all seriousness though, Jinder better keep his lackeys, "The Bollywood Bros, or Singh Bros... Mario Bros!" whatever they go by these days, he better keep them in the back, because I won't hesitate to take them all down!
Charly: Okay! Thank you for your time!
Backstage at the Kohl Center during the 19th weekly episodic edition of Thursday Night Revolt.
In front of the camera at this time, stands the stunning Jo Jo, alongside Jinder Mahal, ahead of his match against the Aussie battler Shane Thorne.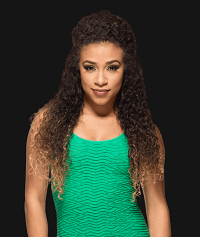 Jo Jo acknowledges the signal to begin, as she nods off camera and touches at an earpiece, on the camera's far side view.
Jinder awaits his time to speak, with an impatient look upon his face.
:: Jo Jo ::
With me now Is the Maharajah Jinder Mahal.
Jinder any word's for the revolt viewers?
:: Jinder ::
Seriously? Why else would I be standing back here? Obviously the only reason you have a job is because of your... Looks.
Jinder looks her up and down.
:: Jinder ::
Take a few of my words of wisdom on board for yourself.
Beauty fades and eventually, Jo Jo, Flowers will eventually dry up such like your inevitable future here in PWG.
There you'll be wondering what happened, if you don't wise up and actually be effective with your brain, at an on-screen...Job.
Jo Jo looks to be in thought to defend her self from his deprecating tone towards her with an unapproving glare, but Jinder carry's on with his talking.
:: Jinder ::
Now onto important things... such as my match against this Shane Thorne, heh.
Some say Australians are descended from convicts sent from Britain.
Sure they made something from the barren dirt they were thrown onto.
He's a fighter that's nothing new we are all fighters.
Unlike this wild dog, as they say down under, this dingo, from that godforsaken island.
I am a man of opulence and fine education, a maharajah.
Dingo...You will not be stealing any rankings points this week from me like Jericho and Miz did last week.
If only Randy had...
:: Jo Jo ::
Excuse me Jinder but that sounds a bit racist.
Calling Australians criminals could be deemed offensive and an outdated assumption.
:: Jinder ::
You of all people talk to me of racism?
Have not our backgrounds not been a mountain to overcome?
You're more of a fool than I thought.
Lucky we are not In my motherland of India, or I would have you flogged in the street, for not only interrupting me, but having the impertinence to call me of all people racist?
I'd call it an equal right, Isn't that what this so-called country of freedom allows?
Jinder grabs her by the shoulder.
:: Jinder ::
Apologize to me now! Now! Apologize! To me !
Jo Jo with fear in her eyes, Jinder shakes her overzealously, Jinder looks at her with disdain.
:: jinder ::
Apologize,You stupid...
Jo Jo lashes out slapping Jinder across the face.
She scratches his neck, pushes him off and runs away.
Jinder stands with a bad-tempered scowl on his face.
The surrounding assorted backstage crew is aghast at viewing this current situation.
A distraught Jo Jo is off-screen being consoled by Mickie James, who was in the vicinity.
:: Jinder ::
Run run away you disgracefully typical American woman, always playing the victim.
There's only the real victimization of whoever stands against the Modern Day Maharajah!
Tonight Shane Thorne... At BlockBuster, it will be That miz-creant The Miz .
Mark my words.
Sunil and Sumir both appear on screen to calm the Maharajah down, he shakes off their hands from his personage. Jinder then makes his way angrily from the interview area, towards the main stage preparation area for his upcoming match.
Sunil and Sumir look at each other not sure what to do, for the moment.
One last view of Mickie holding Jo Jo, with a caress of the hair