[big][big][big]Thursday Night REVOLT
May 10, 2018
Miami, Florida
Amalie Arena[/big][/big][/big]
[big][big]A New Type of Revolution[/big][/big]
As the shows introduction culminates we are presented with thousands upon thousands of hardcore fans with a international flavor to it. The camera pans across the arena as the people in attendance give of a roaring ovation for what is sure to be an eventful and shocking night. The show has been in high anticipation because of the superstar shakeup and because of all the twists and turns that occurred at Grandstand not long ago. Many superstars are expected to make the jump to the top show that is Revolt ditching their failures in Fury hoping to make a name for themselves in a freshly opened up world. The pyrotechnics blast off pervading the ears of the believers and we are know tuned in by the sound of the commentators.
The three commentators of Revolt remain the same as we have the eccentric veteran Mauro Ranallo, the idiot Byron Saxton and the wannabe heel Tom Phillips. Mauro starts to pitch in with his calculated input...
::Mauro Ranallo::
Ladies and gentlemen! welcome to the Revolt after Grandstand, this is gonna be one hell of a night. First of we have....
Before Mauro can even promote the first match of the night he is abruptly cut off by a theme song that produces a deafening amount of hateful boos that drown out the sound of the song.
That song being none other than the Beast Incarnates Brock Lesnar. He comes out to a chorus of invading boos which don't seem to bother him at all. With a smirk depicted among his features he is tailed by his notorious promo addict advocate Mr Paul Heyman. They begin to make their gradual stroll to the ring which irks and enrages these passionate people.
::Mauro Ranallo::
MAMMA MIAA!! its the first ever dual champion in Pro Wrestling genesis history kicking of the illustrious show that is Revolt. Although I don't particularly enjoy his attitude I must commend him for pulling off the unthinkable and winning not only the World Heavyweight championship but retaining his Intercontinental title in the process.
::Tom Phillips::
Mauro what are you talking about?! this man has the perfect attitude which is to earn as much money as he can by being the ass kicker that he is.
::Saxton::
Tom, me and Mauro are sick of you! why don't you go to Fury or something, you're such a dick!.
Tom ignores it in disgust as the Beast is still making his way to the ring of professional wrestling entertainment. Now finally there the Beast circles the squared circle while Heyman beckons for a microphone.   After looping the outside a few times to piss of the fans and to let them know he can take as long as he pleases Lesnar finally saunters up the steel steps and is accompanied by Heyman in the ring. As the song dies down the arena becomes unglued as the two can't even hear themselves think because of the distasteful reaction provided by these mouth breathers. Heyman then says "Ladies and..." but is cut off by the unhappy people who seem to be far to salty over what happened at Grandstand. Heyman then begins to increase the volume of his voice.
::Heyman::
Your Reigning defending DUAL champion of PWG, BROCK LESNARR!! (boos intensify). IF YOU FANS DON'T SHUT THE FUCK UP THEN MY CLIENT IS GONNA GO OUT THERE AND START BEATING THE PISS OUT OF EVERY SINGLE ONE OF YOU.  
The boos begin to die down quite a bit as they know Heyman means every word. Heyman who is clearly upset with the crowd now tries to calm himself as he is ashamed of himself for letting these obnoxious hooligans get into his head. Lesnar looks over to Heyman and he can be heard saying "get yourself together Paul". Heyman clears his mind and begin to speak again.
::Heyman::
Well that was not how I wanted to start this but I digress. Here's another promo for you undeserving fucks. At Grandstand my client became the Intercontinental and World Heavyweight champion. That slob Samoa Joe and that lazy ass Jericho got the beating they needed and now our good friend Triple H has done us all a favor by sending that loud mouthed out of shape bitch Samoa Joe to the B show fury, which is run by that clown JBL. Matter of fact all the dead weight around here has been dumped onto fury to make it a worse show than it already was!. Now all of you can boo us but that doesn't change the fact that you only boo my client and I, simply because you are jealous. Your all in tears because you wish you could be like the Beast but all you will amount to are fat idiots who scream, shout and cry at a wrestling show or the same on your couch yelling and balling your eyes out at the television cause your favorite wrestler didn't win. That is just a fact of life and you all will have to fucking deal with it!.  
Just as Heyman was going to continue, an idiotic fan is seen jumping the barricade and evades security because they weren't paying attention and probably are underpaid so they don't care enough. This causes Lesnar and Paul to laugh until this fan somehow slides his way into the ring unscathed. Security who are just about to grab him are told to stop by Lesnar who can be heard saying "I'll deal with this". Fans can be heard shouting "Please don't kill him!, Please don't kill him!". The fan glares at Lesnar while a fresh smirk is smeared over the gob of the Beast. The unhappy fan charges at Lesnar with what appears to be a sharp object that he pulled out of his pocket, Lesnar luckily dodges being stabbed with a damn knife and then proceeds to knock the fan out cold with a UFC-esque punch to the skull. The stupid fan who tried to commit murder crumbles to the ground in a heap while Lesnar just laughs it off, He then dumps the lifeless body outside the ring and then acts like the whole thing never happened.  
::Heyman::
Well that was, unexpected. But moving forward the reason we are out here is because my client is going to be issuing an open challenge for the IC belt to anyone in that locker room who has the bravado to come out here and face the Beast. Because you are just going to end up like the past failures of AJ Styles, Jinder Mahal, Chris Jericho and Samoa Joe, oh and that boneheaded fan who lays over there practically dead.   So who's it gonna be...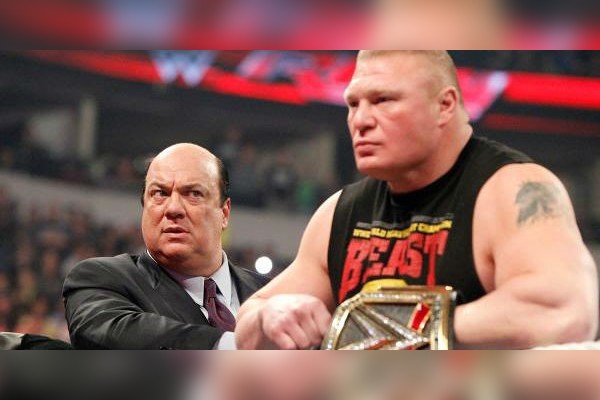 Lesnar leans against the ropes with his title in hand waiting for his challenge.
Just then, much to the disdain of the those in attendance, Jinder Mahal's entrance music hits. The PWG faithful boo the self-proclaimed "Modern Day Maharaja". The Singh Brothers walk out onto the top of the stage both equipped with microphones.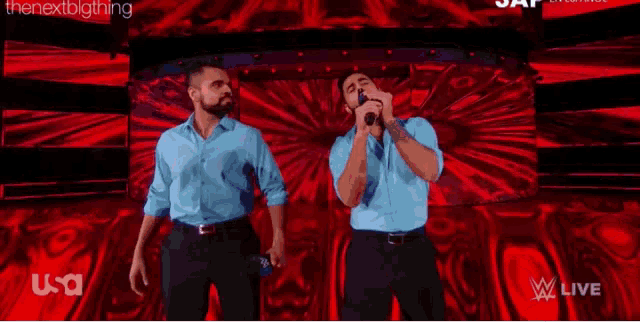 Samir Singh: Ladies annnnndddd gentleman, get ready for greatness.
Sunil Singh: We ask you all to please stand up and bow your head as we introduce to you...
Samir and Sunil Singh: THE MODERN DAYYY MAHARAJAAAAAAA HIMSELF, JINDER MAHALLLLLL!!!
Jinder walks out from behind the curtain before The Singh Brothers roll a long red carpet down the entrance ramp. Mahal then walks down the entrance ramp followed by The Singh Brothers. He is met with even more boos than Lesnar was as hes shown nothing but disrespect from the sold-out crowd. He doesn't let this affect him as he steps between the ropes and goes face to face with The Beast. Samir Singh quickly gives Jinder his microphone so he can address the dual champion.
Jinder Mahal: The last time you and I met in the middle of this ring for the Intercontinental Championship, you didn't beat me. The referee screwed me! I've watched the clip over and over again. When you covered me off that F5 my shoulder was up clear as day. I was the victim of bad officiating and I will not stand for it. I'm here to accept your challenge and bring the Intercontinental Championship back to my beautiful country of India. I have 1.324 billion proud Indian citizens begging me on Twitter to slay not "The Beast", but the filthy American Swine who disgraces a once prestigious championship. So I'm officially accepting your open...  
Before Mahal can complete his sentence and accept Brock Lesnar's open challenge, He is cut off by a surprising theme.
The fans jump to their feet in excitement as Revolt's newest acquisition steps out to the ramp holding a microphone. He swirls his hands, throws them up in the air, and yells GLORIOUS on par with his entrance music. One fan even throws up a sign that reads "Welcome Roode" having had read the dirt sheets. Roode begins to speak on the microphone as he walks down the ramp.
Bobby Roode: Ladies and gentlemen, boys and girls, children of all ages... How are you feeling tonight? I wouldn't blame you if you guys said bored because listening to Paul Heyman speak for five hours is a total snooze fest. Don't fall asleep just yet! Things are definitely about to pick up. Especially since I'm here to announce that 'The Glorious One' is officially a member of the Revolt roster! I know what most of you guys are thinking. Didn't Bobby Roode get thrown into The Lake Of Reincarnation? The answer to that is clearly yes and I'd highly recommend it to anyone in need of some soul-searching. Jinder and Brock could use a dip themselves! The Lake Of Reincarnation pulled me in and showed me the error of my ways. I believe I'm a better man emerging from those waters. I honestly can't thank Matt Hardy enough for waking me up. Its only right a new Bobby Roode gets a clean slate on a new show. I can't think of a better way to kickoff my Revolt debut than dethroning Brock Lesnar for the Intercontinental Championship.  
Roode then walks up the steps and enters the ring where Jinder quickly jumps on him.
Jinder Mahal: Listen, I know you're new here so I'll go easy on you. This isn't Fury where you can just interrupt champions and their challengers. I was going to accept Lesnar's open challenge before you so rudely interrupted me. No pun intended of course. I for one, think its great you get along with The Hardys and buy into their whole Woken spiel whatever that is. Why don't you go take another swim right now while the grown-ups attend to business. As I was saying, Brock
Roode interrupts Mahal once more
Bobby Roode: WE ACCEPT THE OPEN CHALLENGE! Triple threat next week live on Revolt for the Intercontinental Championship. Ohh that has main event written all over it.
Jinder Mahal: Who do you think you are?! I'm going to put you in your place right now! Samir and Sunil, get him.
Both Singh brothers begin throwing strikes at Roode. Paul Heyman tosses himself out the ring as business picks up. Roode tries to fight back, but the numbers game is too much as Jinder joins in the beating. Out of nowhere, Brock pulls Jinder in by his belt for a quick free flow German suplex. Jinder Mahal rolls out of the ring and begins to sell on the entrance ramp. Sunil goes to throw a punch at Brock, but he easily weaves it and scoops him up for a F5. Samir Singh goes to help his brother, unfortunately for him Bobby Roode turns Samir around, kicks him in the gut, and grabs him in a front headlock position. Both Lesnar and Roode then hit their respective finishers on The Singh Brothers. Bobby Roode and Brock Lesnar get up after the finishers and go face to face in the middle of the ring. In a bizarre turn of events and something that is unheard of from Bobby Roode, Roode extends his hand to Brock in a sign of respect. Lesnar nods his head and shakes Roode's hand before lifting Roode's arm welcoming him to Revolt. In almost a split second after, Brock pulls Roode in and hits him with a devastating F5.
Brock picks up a microphone and his championships from the floor before speaking.
Brock Lesnar: You two just signed your own death certificate.
Brock tosees the microphone as referees and medical staff run down to the ring. The camera shot focuses on Roode for a handful of moments until...
The cameras cut from the ring, into the backstage area where the Iconic Duo are stood before the camera, the grins on their lips as the crowd is split as to whether to cheer or boo for the two former Fury stars, who haven't had the best start to their PWG careers collectively. Billie Kay has her arms crossed as she begins to speak.
Billie Kay: Is this Revolt?! Oh my god, Peyton, have you seen the roster?
Peyton Royce keeps her eyes on the cameras.
Peyton Royce: Yes I have and let me tell you something, it is NOT iconic. Don't worry though! We are here to improve what can be considered a filthy roster. With us now here on Revolt, we can flourish like we were supposed to, because due to the unfairness we suffered at the hands of JBL on Fury.
Billie Kay: Unfairness isn't even the right way to describe what can only be considered a traumatic time on Fury! JBL clearly hated us because the amount of cheating that goes on, on that brand is disgusting! I mean, just look at the replays. So many times, me and Peyton should have won our matches and what happens? The referee either counts too slow or doesn't see us being the victim of the cheaters! It is unfair and not iconic!
Peyton Royce: Don't worry, though, Billie. We have a fresh start and the Iconics will show just how good we are. I'm offended though... Why are we already the victims of Triple H? Bloody putting us against those... things.
Billie Kay: Ruby Riot and Alexa Bliss...
Billie Kay begins gagging just at the thought of the two and Peyton pats her back.
Peyton Royce: What is it Billie?!
Billie Kay: Just the tought of Ruby Riot's face gets to me... Riot is a fitting name for her. She looks like she's a victim of one.
Peyton Royce and Billie Kay begin laughing to together after Billie's very high schoolish insult. Once they are finished laughing about the joke, they look back towards the camera, with their grins wider than before due to the joke.
Billie Kay: The Riot Squad are just a group of rejects who need to learn their place and respect me and Peyton! I mean, when will be next time they will ever see a pair quite like this?
Peyton Royce: Nevah! And today marks a new era on this brand. The era of the Iconics!
The Iconics, interwining their index fingers as they usually do, walk away from the camera shot as the show fades to commercial.
---
---
(As Revolt rolls on we are taking back to the Riot squad locker room Charlotte plays with her hair as Lexi has her arms folded and is talking to herself as Ruby walks in Bliss perks up like a puppy when their owner comes home)
Ruby Riot: Well looks like the Riot squad gets to crack some skulls tonight haha we get to play welcoming committee to the new girls the Iconic love....LOSERS hahahaha
(As Bliss laughs along with Ruby as Charlotte looks around confused)
Ruby Riot: I can take my left over frustration from Grand Stand out in this tag match tonight.
(As Charlotte stands up)
Charlotte Flair: Alright I already beat Billie Kay at Grand Stand so lets do this Rubes.
Ruby Riot: Huh oh silly Queen B haha me and Blissy are taking this one tonight WE get to handle them.
Lexi Bliss: Yeah sit your pretty self down Queen B me and red got these two tonight haha we gonna have a lot of fun playing with the Australian girls huh Ruby (As Ruby nods with a sadistic smile across her face as Charlotte sits down) AND SINCE NO ONE ANSWERED MY CHALLENGE AT GRAND STAND, I WAS SO SAD THAT NO ONE WANTED TO PLAY WITH LITTLE MISS BLISS HAHAHA. I CAN PLAY TONIGHT WITH YOU RED AND THE NOT SO ICONIC DUO HAHAHHAHA. (As Ruby and Lexi both laugh )
Ruby Riot: Lets go talk strategy Lexi and about how much were gonna mess up Peyton and Billie's stupid faces.
Lexi Bliss: Lets red
(As the two walk away maniacally laughing Charlotte looks forward)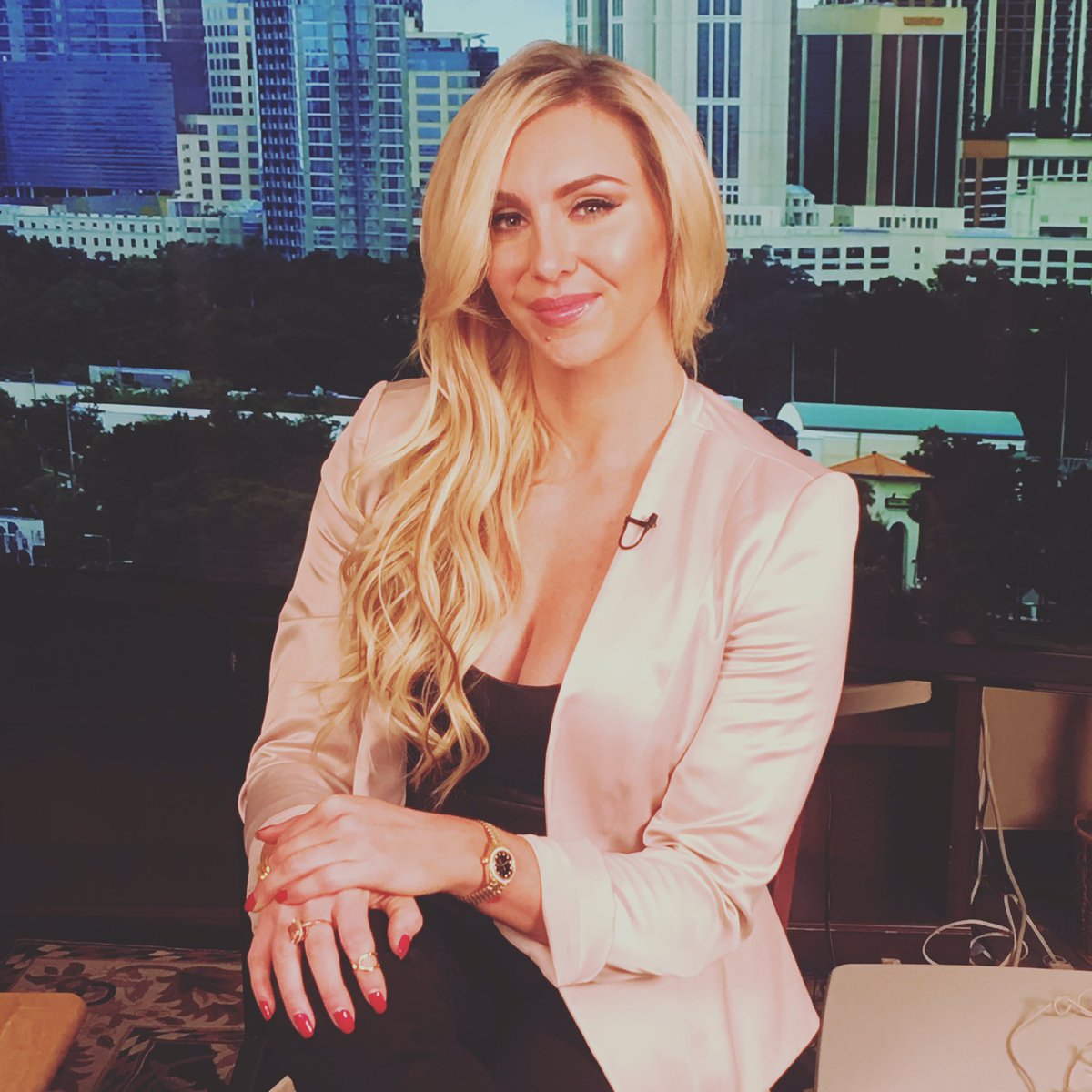 Charlotte Flair: What the hell is up with Rubes....I think she got a couple screws knocked loose in her match at Grand Stand.....or that loss sent her over the top.
(Charlotte looks at the ground concerned as Revolt rolls on)
---
The Riot Squad vs Iconic
The Riot Squad (Any 2 of 3) vs Iconic Duo
Match Result wrote:




click to reveal winner:
---
The show returns from commercial.
Phillips: Welcome back to Revolt.
Ranallo: Coming up next its a matchup between PWG Womens Champion Bayley and Carmella!
Phillips: Can this week get any better we have the debut of Bayley here on Revolt and we also get to see the Queen of Staten Island. What else can tonight bring us?
As the lights in the arena turn off fans start to scream then a theme hits.
Phillips: What's going on..
Ranallo: OH MY GAWD!!
Saxton: THATS BATISTA! MY BIG HOMIE!
Fans chant "HOLY SHIT! HOLY SHIT!"
Batista smiles as he's rejoiced with the PWG universe chanting his name.
Batista: Well isn't this a warm welcome huh! Thank you PWG universe glad you know who I am. (Batista points towards the monitor) People would see me ass Dave Batista the MMA fighter.
Others see me as the wrestler  The animal Batista!
Then people see me as... Drax The Destroyer.
Fans start chanting "DRAX! DRAX! DRAX!"
Batista: Man I miss you wrestling fans! Let me tell you why I'm here I got a phone call from Vince McMahon himself after the biggest showing in movie history and the most successful boxes off ever - The Avengers Infinity War (fans cheer) my phone rang none stop till I saw a voice message from the boss himself Mr. McMahon. First he congratulated me on the success of the movie and how far I've gotten myself. Then he told me that he created this PWG! Wasn't fond of the name to begin with then he told me, "Dave..."
Mic cuts off.
Batista: Sorry about that. He says Dave I know how much you love being Drax and fighting off guys like Thanos but how would you like to be the Animal Batista again! Back then I would have hung up on Mr. McMahon cause after I became drax, and was fighting in the MMA, I wasn't really into wrestling anymore, but don't get me wrong, I love the wrestling fans, always will. So we kept talking for about an hour and I asked myself when will the next Avengers movie be released, shit i don't know either. Then he offered me a contract. He talked money! Then he talked to about me winning the World Heavyweight Championship. He talked about being even more famous in PWG!
Batista pauses
Batista: So what did I tell Mr.Mcmahon? I declined all of that and told him Mr. McMachon the only way I come back is if I'm going back AS THE ANIMAL DAVE-FREAKING -BATSISTA and winning the World Heavywieght Championship on my own with the fans behind me! ... So PWG! THE ANIMAL IS BACK!! And guess what Miami? My debut in PWG - is tonight!
Fans chant "Welcome back Welcome back!"
Batista exits the ring and shakes the PWG universe hands as he makes his way back up the ramp.
Phillips: OH MY GAWD! The Animal is back.
Ranallo: Everyone is been put on notice with the historic announcement!!!
---
The World's Best Hugger Debut's on Revolt
Bayley vs Carmella
Match Result wrote:




click to reveal winner:
---
*The camera fades into a backstage area, as Breezango are seen walking down the corridor. The microphone kicks in at the tale end of their conversation.
Fandango:
I'M SERIOUS TYLER I WAS NOT EXPECTING THANOS TO KILL THAT ON-
Breeze:
DANGLER!
Fandango:
Whaaat?!
Breeze:
Stop trying to spoil! I haven't seen Avengers yet.
Fandango:
I don't know what you're talking about, all I was trying to say I can't believe they killed off The-
Breeze:
CURTIS! Stop it! This isn't the bit we agreed on!
Fandango:
What do you mean?! We're going to walk into that locker room and we will show NO MERCY to our opponents. Just like Than-
*Breeze kicks open the locker room door to the surprise of it's two occupents and Fandango, as they walk in Fandango continues*
Fandango:
Wait, did you use my shoot name? You shooting all over me now Tyler?
Breeze:
*Ignoring Fandango* I heard you two villains wanted to scrap.
*The camera pans over to a disturbed Randy Orton and Chris Jericho*
Jericho:
Now just wait a darn second bay-bay! Who do you Broke-back Mountain lovers think you are for just busting into the GOAT's locker room JUNIOR!
*Randy looks irritated at Jericho's remarks, as Fandango chimes in*
Fandango:
Broke-back Mountain? I was going for a Miami Vice feel. You Dig, Senior?
*Jericho becomes red with rage as Randy and Tyler share a chuckle*
Orton:
As funny as you too think you are, we were actually booked at Grand Stand? Where were you two job boys at?
Fandango:
Watching Avengers, can you belive they did-
Breeze:
DANGLER for the 100th time, shut it!
Fandago:
What?! You snooze you lose ammirite Randy? When was the last time you won a match? I can't wait to hit you with the Dangler-K-O in our match tonight. Your move is the new black.
Orton:
You listen here you runny nosed punk! The only reason people his my move cause ITS DAMN OVER! I'm sick and tired of losers like you riding my damn coat-tales!
Jericho:
Now that I think about partna- when was the last time you punks got that W? Seems you can't win when its on the line. I didn't get pinned in my match at Grand Stand so the way I see it the iotola of rock n' rolla deserves a REMATCH. YA DIG!
Breeze:
Listen, Dangler and I are done with waiting. The Infinity War for the Fashion Police begins tonight. The biggest crossover in sports entertainment as The Future. *Breeze points at himself and Fandango* take out the old vets. Spider Man takes out Iron Man! Bucky goes through Cap! It's-
Orton:
HEY WHAT ARE YOU DOING?
*Chris, Tyler and Randy turn with the camera as Fandango is seen searching though a bag*
Fandango:
WAIT, WHAT, NOTHING! I was just thinking that this was Charlotte's bag I wanted to leave here a lov- wait what is this?
*Fandango pulls out a plastic baggy with a green herb in it*
Orton:
*Striding over and ripping the bag out of Fandango's hand and throwing it and the bag away* DON'T YOU WORRY ABOUT THAT! I'M TIRED OF LOSING, GET OUT!
*Randy shoos the Fashion Police out of the locker room*
Jericho:
Dude, you just need to stay with alcohol man. OR YOU CAN TAKE THE DRUG OF JERICHO, SMOKE IT IN MAAAAA-
*Randy slams the door on the police*
Fandango:
Rude.
Breeze:
You went through his bag Dangler? What did you expect? *Tyler stiffs a laugh*
Fandango:
Never mind that. I'm getting a call.
Breeeze:
Alright Dangler, I'll see you in the ring tonight.
Fandango:
Whaaats Up Derrick?........ NO of corse I haven't seen the avengers yet....... I would neeeeever watch it without you.
*Fandango walks off camera as Tyler looks slightly amused as the camera fades to black*
---
An Unorthodox Tag Team
Randy Orton and Chris Jericho vs Breezedango
Match Result wrote:




click to reveal winner: