[big][big][big]Thursday Night REVOLT
April 5th, 2018
Knoxville Tennessee
Reyland Stadium[/big][/big][/big]
[big][big]Legends in the Making! [/big][/big]
(The PWG Revolt graphics finish rolling..the camera pans the sold out Knoxville stadium crowd. The fans are wound up and ready for this show tonight.)
Mauro: Welcome everyone to the sold out and chilly Reyland Stadium here in Knoxville for PWG's Thursday Night Revolt! I am Mauro Ranallo and with me, as always, are Tom Phillips and Byron Saxton!
Tom: Thank you Mauro! Its great to be back here in Tenn---
[big]****YOU THINK YOU KNOW ME….****[/big]
Mauro: Oh no…
(Alters Bridge 'Metalingus' blares throughout the sold-out stadium. The crowd erupts in a very loud chorus of boos for the Rated R Superstar. There is no smoke on the ramp, no pyro to speak of. Edge and Beth Phoenix slowly appear from the curtain holding hands. One sight of this new power couple and the fans grow louder, with more and more of them joining in on the boo parade. Edge is wearing a black Rated R shirt with his wrestling tights and boots. He is carrying a chair in his free hand. Beth is wearing a Rated R shirt as well, with black pants and her wrestling boots. Edge and Beth stand in the middle of the stage. Beth is looking around at the crowd smiling. Edge closes his eyes and tilts his head upwards as he slowly raises the chair into the air. A smile crosses his face……they continue to the ring. Edge grabs a mic and paces back and forth in the ring – soaking in the boos. Beth watches her man with admiration in her eyes…)
Edge: Welcome Everyone to Thursday Night Revolt! The House That………..Edge TORE DOWN!
(Fans boos grow louder, drowning out Edge. Edge pauses and looks around.)
Edge: Ladies and gentleman – It has come to my attention that there are a few of you here tonight – nay, I say a couple of you here tonight – that seem to really not like me and my wife here not one bit…
(Fans boos grow loud again, Edge has to pause again….)
Edge: Well that's just too damn bad because we just got here, the party just started, and the career's put up against us just started being ended! 2 weeks ago. AJ STYLES. Where is he? WHERE IS YOUR HERO? Oh that's right – He's still in some hick Georgia hospital fighting for his life. We really do feel bad about his wife though – but I'm sure she's right there by his side. In another bed of course...
(Edge and Beth laugh. They stare into each other's eyes and turn serious. They share a lingering kiss – then Edge turns back to the camera...)
Edge: So here we are. Another Thursday Revolt – But this week – Triple H got scared. He saw that I was ruining his roster. I was depleting his talent pool. AJ Styles – SHELVED! Mick Foley – DudeKindJack – SHELVED! Hell – Mick Foley may not have left the burn unit yet – and dammit that's just fine with me. Mick should have stayed home last week – he should have hung out with his kids – kept producing Holy Foley Moley Joley – or whatever the hell his reality show is called – and just collected a paycheck. I guess that brain of his really is damaged. Mick – call it a career Dude, for all of Mankind!
Now my wife here, the strongest woman to ever step foot into this ring, has a match this week – versus Naomi. What a joke…
(Beth smiles and takes the mic from her husband…)
Beth: Naomi. I've heard you like to talk a lot – but I don't think I've heard from you on this match here tonight. I do hope you show up though dear…because I've been waiting a long time to get back in this ring and hurt someone. So tonight miss Naomi – I'll bring the muscle…you bring the fake hair and horrendous dancing…and I'll make sure that you leave the ring looking absolutely…Glamourous….
And to AJ Styles – Say hello to your wife for me won't you?...
(Crowd boos once more. Suddenly an "A-J-STYLES" chant breaks out…for the second week in a row, Edge loses it, grabs the mic back and starts pacing.)
Edge:  No! NO NO NO! NO! AJ STYLES IS NOT HERE! DO YOU PEOPLE EVEN LISTEN? Let me spell it out for you….. AJ STYLES IS IN THE… H…..O…..S…..P…..I…..T…..
Edge is cut off by the titantron flashing to a video package which displays the Emory University Hospital in Atlanta, Georgia.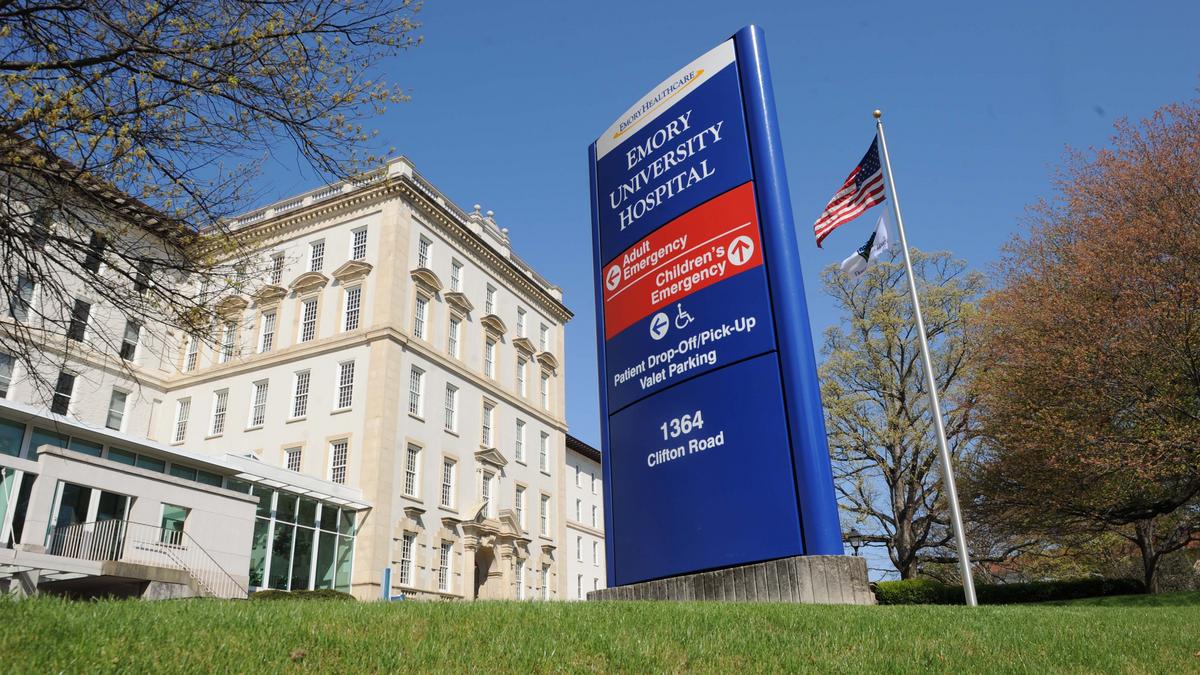 The scene fades from outside the hospital to inside one of its hallways. A doctor is seen holding a patients door open, saying a last few words before he leaves.
[big]
DOCTOR
[/big]
Well, we finally feel comfortable enough with your health that you're discharged. BUT you're far from recovered. Take it easy next few weeks eh? Doctor's orders.
The doctor smiles and closes the door behind him before walking down the hall away from the camera. Moments later the same door swings open and out walks The Phenomenal One to a huge roar from the Revolt crowd watching in the arena. Edge becomes irate as "A-J-Styles!" chants perforate his ears once again. AJ turns toward the PWG Cameraman with a laser-like focus we've never seen before.
[big]
STYLES
[/big]
EDGE...Eighteen days ago... Broken Promises... You
broke
the line of Sports Entertainment... It's
not
about Fury vs Revolt... It's
not
about the house I've built... It's
not
even about "AJ Styles"... IT'S about Avery, Albey, Ajay, and Anny -
my kids
- sitting front row not knowing if they'd see their father again... IT'S about
my wife
being assaulted after watching her husband's head smashed between two chairs... April 29th... GRANDSTAND... IT'S...
PERSONAL
!
Another loud pop is heard during AJ's brief pause.
[big]
STYLES
[/big]
Cause you're NOT getting a technical in-ring classic. You're NOT getting The Phenomenal One at GrandStand. You're getting ALLEN *beep* JONES! And I'm going to make you regret ever involving my family, Adam Copeland...
Edge, with a twisted smile, nods his head in acceptance for the match at GrandStand, and the opportunity to put the final nail in the coffin of AJ's career. He heard it himself, after all, that AJ isn't cleared to compete for many more weeks. AJ leans in closer to the camera to say one last thing.
[big]
STYLES
[/big]
By the way... this shot isn't LIVE!
The building energy of the crowd reaches a climax as they witness AJ Styles emerge from the crowd and slide into the ring just in time for Edge to turn around and be tackled to the ground! AJ unleashes a flurry of stiff-rights upon Edge that have been built up for nearly a month as the Revolt crowd is in a frenzy. Beth Phoenix, still stunned by AJ's appearance, finally takes action and slaps AJ across his face! The crowd says "ohhhh" in response as AJ unmounts Edge to focus on the woman who assaulted his beloved wife.
The Glamazon talks some smack not picked up by the camera before suddenly rushing AJ for a Clothesline! However, AJ side steps Beth and uses her momentum against her to send her crashing out of the ring. Edge takes advantage of the distraction and spins AJ around before landing a gut kick to hit an Edgecution! However, on the first mini-hop before lift AJ counters into a Back Drop! Edge pops up to a kneeling position with one hand on his lower back and winces in pain before AJ Styles sets him up for position for the Styles Clash!
AJ extends his arms out to either side signaling for his Finisher but just as he's about to hoist Edge up Beth grabs her husband's feet and drags him out of the ring, saving him from a well-deserved punishment. Edge and Beth frantically back up the ramp, still in shock at AJ's return, as Edge holds the back of his head from the assault. AJ's theme song hits as The Phenomenal One stares down the Rated R Couple from inside the ring as chants of "A-J-Styles!" fill the arena.
[big]
RANALLO
[/big]
MAMMMMAA MIIIIIAAA AJ STYLES EMPHATICALLY RETURNS TO REVOLT AFTER 18 LONG DAYS AND MADE HIS INTENTIONS CRYSTAL CLEAR! IT WILL BE EDGE VS AJ STYLES  AT THE SHOW OF THE IMMORTALS - GRANDSTAND!
---
The Modern Day Maharajah takes on The Leader of the Balor Club.
Jinder Mahal vs Finn Balor
Match Result wrote:




winner via SIM:
---
Daniel Bryan Music Hits.
Mauro Ranallo: MAMA MIIIIIAAAA IT'S DANIEL BRYAN ON REVOLT!? WHAT IS HE DOING OUT HERE HE'S A FURY SUPERSTAR!?
Crowd chants "YES! YES! YES! YES! YES! YES! YES!"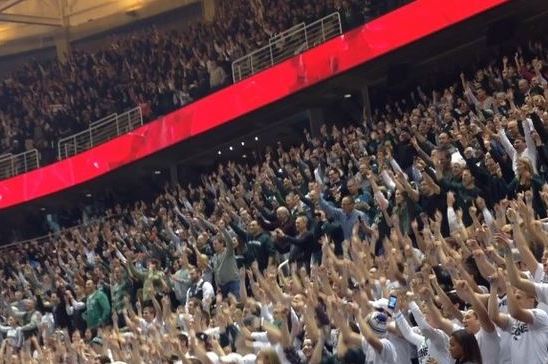 Daniel Bryan comes from backstage chanting YES!
Daniel Bryan Walks to the ring Chanting Yes! Daniel Bryan finally gets in the ring.
Daniel Bryan: I bet you're wondering why I am here on Revolt. How I even got from backstage to this ring without being jumped or attack. Well, let me break this down for you. Did Daniel Bryan really park his car in the Revolt Parking lot? Yes! Did Daniel Bryan really walk backstage? Yes! Did Daniel Bryan really walk from backstage to this ring? Yes! Did you just hear Daniel Bryan Music hit in the Revolt arena? Yes! So... Is Daniel Bryan on Revolt?? YES! YES! YES! YES! YES! YES! YES! YES!
Daniel Bryan stands on the turnbuckle chanting Yes!
Daniel Bryan: Well that was tiring. Last time anyone saw me I lost to Shinsuke Nakamura. After that match I was hit with reality. That I was being disrespected by being put against Shinsuke. Someone not really on my level. Sorry Shinsuke. Revolt management has been very very welcoming to me on this brand. I would like to thank them for signing me. So...what is next for Daniel Bryan? Well...I don't know. I don't whats next for me on this brand. I guess we will have to see. But I ensure you...that this brand will be screaming 1 word. YES! YES! YES! YES! YES!
Music Hits. Daniel Bryan Leaves the ring Chanting "Yes!"
---
Will the Viper be next on the list?
Randy Orton vs Chris Jericho
Match Result wrote:




click to reveal winner:
---
Maura Ranallo: Is she back!?!?..... YES! SHE IS!!!! Brie Bella is back on Thursday Night Revolt!
(Crowd Chanting YES! YES! YES!)
Brie Bella: Thank you, thank you! ...I am so happy to officially announce, after my leave of absence, that BRIE MODE IS IN FULL EFFECT!!! What does that mean you ask? Baby I am back! Lets go down memory lane. I beat Trish Stratus to be given the opportunity to go to Round 2 and win the Triple Threat. But things didn't go my way and I lost. I took a break to reflect and think about what had happened, and I simply wasn't ready. Yes, I wasn't ready. I underestimated my opponents and walk in with no plan, no nothing. Now I walk in this ring completely ready... ready to kick someone's head off, ready to smash someone's face in the mat.....ready to rip SOMEONE'S ARM OFF with the Yes Lock! This is a statement for the entire women division back stage (Brie pauses for a few moments) I am not the Brie that walked in 3 months ago. I am the Brie that will kick you in the face, smash your head in the ring, and put you in the Yes Lock for you to simply SCREAM 1 word when the referee asks if you want to tap... YES! YES! YES! YES! YES! YES! YES! YES! YES! YES! YES! YES! YES! YES! YES! YES! YES! YES! YES! YES! YES!
(MUSIC HITS)
---
The Dark Glow vs The Phoenix
Naomi vs Beth Phoenix
Match Result wrote:




click to reveal winner:
---
*Revolt rolls on with the camera fading into a shot of Renee Young*
Young:
Ladies and Gentlemen, please welcome my guest at this time: The World Heavyweight Champion, Samoa Joe.
*Joe walks into the frame in his usual smug way, taping up his wrist but with a slight chip on his shoulder. The words out of his mouth cut through Renee like a hot knife through butter.*
Joe:
My time is valuable Mrs. Ambrose, so hurry up so I can get back to prepping for my match. Then you can go back to your abusive relationship with the mister.
*Renee appears taken aback by the the harsh words. She takes a moment to compose herself and then shoots back with a sly question.*
Young:
Well, how did it feel to get beaten by the "Little Boy" champion, as you so eloquently called him, Brock Lesnar?
*Joe finally looks up from taping up his wrist at the slight smirk on Renee's face. In a moment Joe goes from pissed to impressed, then proceeds to answer*
Joe:
Simple. At Broken Promises I defeated not one but two individuals: Finn Balor and Roman Reigns. Some people would call them some of the best workers on this brand. *Joe lets out a audible chuckle* I wouldn't, but I digress. Who did Lesnar fight?
*Renee goes to answer the question but is quickly cut off by Joe*
Young:
Jind-
Joe:
Jinder Mahal... A man I defeated in the Genesis 1:1 tournament. Tell me, Mrs. Ambrose, who couldn't Lesnar beat in that very same tournament?
*Renee again goes to answer but gets cut off once more*
Young:
Roma-
Joe:
Roman Reigns, the man I PINNED at Broken Promises. Back to your question, though... Lesnar got lucky. He caught me on my back foot after recovering from a fierce triple threat while he "defended" his belt in a regulation one-on-one against a man that I have already dealt with. He's no better than HIS world champion. Now are we finished?
*Renee, pissed off with how the interview is going, shoots out the next question to get this interaction over with*
Young:
You'll be teaming up with Edge tonight against AJ Styles and the aforementioned Brock Lesnar. Finally, what are your thoughts on tonight's main event?
Joe:
As long as Edge stays out of my damn way he will earn an easy victory being carried on my shoulders. I told you, Brock Lesnar is nothing to me... As for Styles, I haven't had the displeasure of being in the same ring as him yet. That changes tonight... If I have words for him it will be to keep this between me and Lesnar and stay out of my ring... the champs ring.
*Joe looks at his title belt and gives a smug smile as he is interrupted by...*
(The camera pans out slightly. Edge steps into frame on the other side of Renee. Edge has a smile on his face. Renee turns toward Edge…)
Edge: Hey there Champ! I think I must have missed some of what you were saying. It sounded like you were trying to warn me to stay out of your way?
(Edge turns serious…)
Edge: I get that you think that shiny belt you wear makes you some privileged person around here – but I'm not here to be your friend. I'm not here to be on your side. Tonight – I'm not even here to take your title. Tonight – it's not about you and Lesnar. It's about ME getting my hands on that southern bastard AJ STYLES for what he did to me earlier tonight. Were you even watching Joe? Do you even have TV in Samoa? Whatever – I don't care. The point is tonight – I'm going to get my hands on AJ STYLES, and you are going to stay the hell out of my way – or next time we meet, I'll be coming to take that shiny prize off your hands.
See ya later… Chump...
(Edge walks off in one direction. Joe watches pissed off – then turns and walks the other direction. Renee just stares into the camera....)
---
(As Revolt rolls on we are taken back to the Riot Squad locker room)
(Charlotte is stretching Ruby can be seen mean mugging as she is about to speak)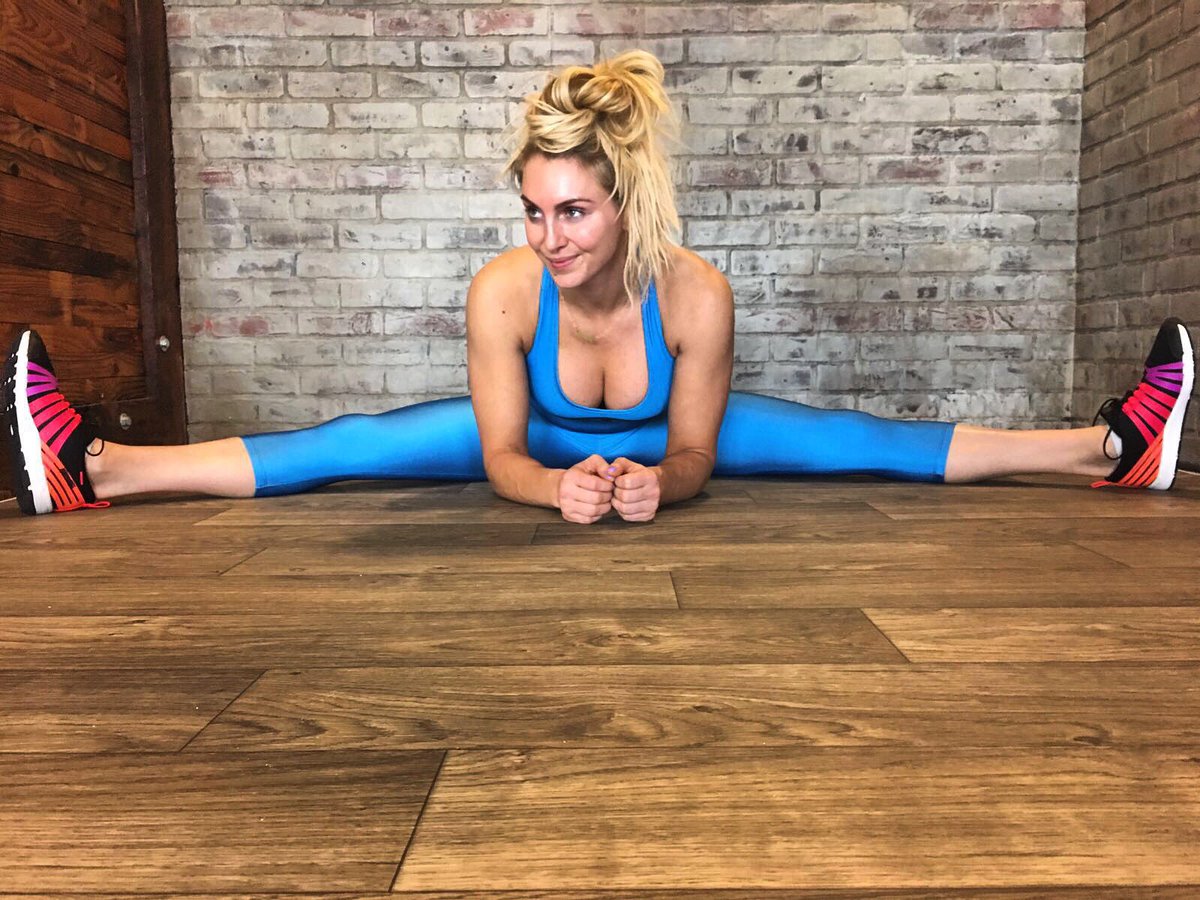 Ruby: Do you think we can trust little miss Blissy tonight in our tag match Charlotte?
(Charlotte stands up and looks at Ruby)
Charlotte: Rubes we knocked some sense into that little blonde bimbo she actually thinks we were friends  (Charlotte Laughs) She is literally eating out of the palm of our hands. And tonight if you feel some type of way we'll just jump off the apron and leave its no big deal.
Ruby: I understand but she creeps me out and you know that's not a very easy thing to do Charlotte but yeah that sounds like a plan though (As there's a knock at the door as Ruby says come in as Lexi walks in)
Charlotte: Hey Lexi
(Charlotte hugs Lexi)
Charlotte: You ready for our match tonight?
Lexi Bliss: I'm ready as i'll ever be Queen b (as she nudges Charlotte) So hows it hangin Ruby Red?
(Ruby gives a head nod towards Lexi)
Lexi Bliss: Whats with the long face Red? We get to smash some skulls tonight don't you enjoy that?
Ruby: Yeah I do enjoy smashing heads Lexi and I get to give Nikki Bella a taste of her future when  I Riot kick her plastic head off her stupid body tonight and at Grand Stand I get to take what is rightfully MINE the Women's championship. (Lexi laughs)
Lexi: HAHA this is why I love you red(As Lexi wraps her arms around Ruby and Charlotte as Charlotte leans down a little to accommodate for Bliss) You see this is why our gang is the best is town and when you win the women's title at the grand whatever will be on top of the world. But what about this bounty on Triple H?
Charlotte: First let's worry about the match then we can talk about the bounty later.
(The last shot before the camera fades to black is Ruby looking at Lexi confused, Lexi having a sick twisted smile, and Charlotte looking at Ruby concerned)
Six Woman Tag! (3 Entries Only)
Nikki Bella, Carmella & Mickie James vs Ruby Riot, Charlotte & Lexi Bliss
Match Result wrote:




click to reveal winner:









(The bell rings and the Riot Squad are announced as the winners)

Ranallo: AND THE RIOT SQUAD ARE VICTORIOUS ONCE AGAIN OFF A VICIOUS RIOT KICK FROM THE PUNK ROCK PRINCESS RUBY RIOT TO MICKIE JAMES.

Phillips:Since Ruby has joined forces with Charlotte someone may correct me if i'm wrong but the Riot Squad hasn't lost a match.

Saxton:I think I saw one of Mickie's teeth fly out guys.

(As Nikki Bella makes her way over to the time keepers area and snatches her Women's championship and makes her way up the ramp as Ruby Riot taunts her and says Tick Tick Barbie ALMOST TIME TILL I GET WHATS MINE)

Ranallo:And Ruby Riot eluding to her clash with Nikki Bella for the women's championship at Grand Stand where she looks to claim something she claims she deserves.

(As in the ring the Riot squad raises each others hands as Ruby gives a look of approval to Bliss who is just maniacally laughing as Charlotte is displaying arrogance and confidence with a huge smirk)


(As this is the last shot before Revolt takes a quick commerical break)