[big][big][big]Thursday Night REVOLT
March 29th, 2018
Toronto Ontario Canada
Air Canada Centre[/big][/big][/big]
[big][big]Broken Promises turn into Renewed Focus![/big][/big]
The Game's theme song blasts through the titantron followed by a huge pop from the excited Revolt crowd. Triple H comes out in his usual suit with a serious look on his face. He nods his head to sound the of the excited crowd as he slowly makes his way to the ring while adjusting his tie on the way down. The general manager finds his way to a microphone and immediately begins to speak, getting straight to the business.
Triple H - Last week at Broken Promises we had some of the most unbelievable matchups and outcomes in PWG History. I mean every single championship on Revolt was not only defended but retained. Nikki Bella arguably ended the career of Tamina, Brock Lesnar defeated the Modern Day Maharajah Jinder Mahal and Samoa Joe defeated Roman Reigns and Finn Balor to retain his world championship. Now that is damn impressive and before I go into my thoughts on these amazing champions we have here on Thursday Night Revolt I want to address another match that I was very displeased with and that was AJ Styles vs John Cena.
The PWG Universe gives a loud mixed reaction, but then begins chanting "AJ Styles! AJ Styles! AJ Styles."
Triple H - Yeah, yeah I know you people love him but the fact of the matter is, he lost last night and he let team Revolt down. You see, I trusted that AJ would get the job done at Broken Promises and when I first gave him a contract to work in this business I thought he would be the rogue mercenary that this company needed but all I've seen is him struggling out here in the big leagues. Don't get me wrong AJ is an amazing talent. But last night he didn't just let you all down he let me down, the boss and general manager of this brand and that's the last thing you want to do in Revolt. When I give you an opportunity I expect you knock the ball out of the park not strike out. However, I'm not going to put all the blame on AJ Styles because I know that the Rated R Superstar Edge was heavily responsible for not only preventing AJ from being 100 percent before that match but also attacking him in front of his family last night and not only risking ending AJ's career early but having Beth Phoenix harming his wife as well.
The Revolt Universe begins booing at the reminder of what transpired at Broken Promises.
Triple H - However I am unable to punish Edge and Beth Phoenix for those actions due to the nature of their attack. When AJ's wife stepped into the ring Edge and Beth had full right to "defend" themselves. Unfortunately this is the nature of business policy. However, what I can do is address what that pompous asshole John Cena said on Monday Night Fury. That young man said he was going to come to my show and beat AJ Styles ass right here, tonight.
The Revolt Universe gives mixed reactions some in favor of this and others not. The crowd begins chanting Let's Go Cena! AJ Styles! Let's Go Cena! AJ Styles! Triple H begins looking around at the sound of these chants.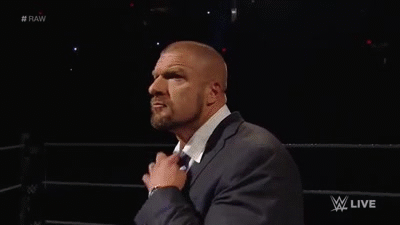 Triple H - Well that's not going to happen on my damn show and if in fact if he comes through, I'll personally have him arrested, detained, pedigreed then sent to jail for crossing the line. This isn't a circus show there will be damn order on my show and that Fury goon isn't welcomed to do as he pleases on my show without my permission. If he were a Revolt superstar maybe things would be different and hell maybe that's what's needed. Maybe Cena should be signed over here to Revolt so that he can be where he actually wants to be and not all angry and bitter on a show he hates like Fury. I mean hell I'd be angry too if I was on the B show, Monday Night Fury. But the reality is as of right now my show will be a safe haven for those who are truly talented. Now that I addressed that situation I want to address our champion Samoa Joe.
Faithful fans begin chanting "Joe, Joe, Joe, Joe!" with the sound of some boo's competing with those chants.
Triple H - Samoa Joe, the man who all the Reddit marks said wouldn't come out the world champion of Revolt. The man who wasn't the odds-on favorite but after facing the fierce competitors like Finn Balor and Roman Reigns he not only came out victorious and proved that he is without a doubt a champion, but that win demanded the respect he deserved. I'm not going to lie I can even put my own differences with that man aside and say that he showed everyone that he has what it takes to be deemed a true champion. A lot of smarks, including myself viewed him as a fluke champion for a while that simply just got by but he surely proved us all wrong. However, I still would not call him the face of my company.... you see I'm still in search and hesitant to call any one man the face of this company. Who knows it could be Joe.. Or it could be someone else but what I will say there's a certain shine that I'm looking for... and it could very well be hidden in any superstar on this roster. However, there's another man that's impressed me just as much as Joe and tonight, I want to see this man and the champion do battle in the middle of this ring. You see as I've said multiple times before I am looking for an apprentice. A man that I can groom to be the very best superstar that ever lived just like myself and that's why tonight I need to see a clash of raw unkempt power. Ladies and Gentleman tonight my champion will be main eventing the show and going one on one with THE BEAST INCARNATE, BROCK LESNAR!
The Revolt Universe roars with cheers at the sound of this match up.
Triple H - AND IF YOU'RE NOT DOWN WITH THAT I GOT TWO WORDS FOR YOU!
The PWG Universe roars "SUCK IT!"
*Before the crowd can even finish the famous phrase the loudspeakers blast a familiar tune as Samoa Joe comes out and walks down to the ring with an air of cockiness and bravado about him.*
Samoa Joe:
Last week at Broken Promises, I destroyed Roman Reigns and Finn Balor. You're right, Triple H: I came out victorious. I proved – as I have time and time again - that I am, without a doubt, a champion. I demanded the respect that I deserve. So why is it that it took you this long to figure that out? Or, better yet, why is it that your wife isn't out here to give me the apology I deserve?
*The crowd erupts with a combination of "oooh"s and "boo"s at this.*
Samoa Joe:
Shut up, you useless excuses for human life! Your champion is talking. Now, as I was saying: Stephanie McMahon owes me an apology. As I recall it, she called me a pathetic excuse of a champion! She called me a paper champion. She said that I hadn't impressed her, that I'd been sneaking and weaseling my way to the top, that this show could do without me! So you can come out here and use my name to garner all those cheap pops from this fickle, fickle crowd, Triple H, but don't you forget this: I have been dominating since I got here, and despite how long it's taking you up in your cushy corporate office to figure it out, I am the face of this company and I will continue to dominate!
*Samoa Joe pauses to catch his breath and calm himself slightly. He turns away from Triple H, now focusing his attention towards the crowd.*
Samoa Joe:
And as for my match tonight against Brock Lesnar? Well, I can tell you now that it will be no different. Brock Lesnar is no match for me. I am the PWG World Heavyweight Champion, and Brock Lesnar's the PWG Intercontinental Champion. Know what that is to me? The Intercontinental Championship is the little boys' belt. The Intercontinental Champion is for weak, pathetic excuses for men who can't step up to Samoa Joe. There is no doubt in my mind, as there should be none in yours, that I will beat Brock Lesnar tonight. You want to see a clash of raw, unkempt power, Triple H? I'm afraid you'll be sorely disappointed, because all you're going to see is Brock Lesnar tapping out to the Samoan Submission Machine like the little boy he is.
*Samoa Joe throws the microphone out of the ring and goes nose to nose with Triple H. The intense staredown lasts many moments
Unexpectedly music begins to sound off throughout the arena, cutting the tension between Joe and Triple H like a knife slicing butter. The theme playing sounds different than anything before but as it plays the fans begin to realize that it's a familiar-ish theme. just as the music began to play Lexi Bliss skips out the stage and turns to the crowd, she leans out and blows a handful of glitter out from the palms of her hands
Corey Graves
oh come on, what is Bliss doing out here. can't she see the champ is confronting the boss.
Lexi begins to skip down the ramp and hops into the ring, meanwhile Joe has an expression on his face that is a mixture of anger and confusion, while Triple H is sternly glancing at Bliss but for the most part keeping his focus on Joe.
Byron Saxton
I love seeing Alexa Bliss out here, there's always a positive energy when she is out here.  especially after her change in mentality.[/color]
Corey Graves
It's Lexi Bliss Byron, you would know if you actually paid attention to what goes on.
Once in the ring all attention is shifted to Lexi.
Samoa Joe
What are you doing out here, can't you see I'm handling business?
Lexi Bliss
CALM DOWN JOE JOE
Lexi looks at Triple H and then to Joe then reads the design on Joe's shirt
Lexi Bliss
Right hand of destruction huh? what's the other hand do?
getting flustered by the joke made by Bliss he replies swiftly and angrily
Samoa Joe
ENOUGH WITH YOUR JOKES!
Lexi Bliss
GEE, don't be such a sowah puss. At least you're a champ and not a Samoa Joke.
Triple H smirks, getting a kick out of Bliss' exchange of words.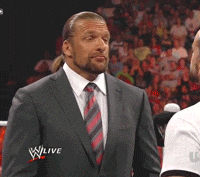 Lexi Bliss
The only joke around here is the fact that I wasn't on the Broken Promises show  AND I'M NOT LAFFIN! I'm fixin' to be on the biggest show Grandstand, not looking to get "STOOD UP" So Trips, you can book me or you know.... me and Joe Joe here can claim that pretty little bounty on ya head.
Joe thinks about what Bliss said about the bounty and kind of eases his frustration about Bliss' interruption.
Lexi Bliss
Relax Trips, I'm not gonna lay a FINGA on you, UNLESS you leave me off the grandest stage. That's all I gotta say for now, just don't forget about me.
Bon voyage Trips!
Bliss then leaves a card in Triple H's suit chest pocket that reads "Lexi Bliss - Glitter, Glitz, Sparkle, Bliss - Official member of the Riot Squad" after making sure the card fits snug inside Triple H's pocket she turns around and skips passed Joe and leaves the ring, continuing her skipping halfway of the ramp then coming to a complete stop. Lexi turns around and blows a kiss goodbye to the audience then makes her full exit.
Meanwhile the full attention of Joe shifts back to Triple H, and he emphasizes what he had said before about the apology. Trips adjusts his tie and clears his throat.
[border=#090,1,solid]
Triple H
You want an apology? what do you think this is? Fury? look you gotta prove yourself here and judging by your history well, you were a paper champ in the "indies" and the marks would call it. you want respect, you want to be known as a proper champion then prove it. I'll give you credit where credit is due, you are the first champion, you overcame the odds at Broken Promises, but will you still be champion after GrandStand? I'm not so sure but that's your job. In fact, you want to be taken seriously? then prove yourself, cement yourself in the annals of history. in the history books you could be just another champion or you can dominate like no other and become the cornerstone of what Revolt. you think about that long and hard going into GrandStand Joe. Until then check your ego before stepping foot in this ring with me. I make the decisions around here and trust me, you don't want to play the game because I assure you it's a game you can't win. As long as I run Revolt you could either be "THE GUY" or just "Another guy" choice is yours.[/border]
The GM of Revolt drops the mic and exit the ring the camera fades to black as Revolt takes a commercial break.
---
The Rattlesnake vs The Viper
Stone Cold Steve Austin vs Randy Orton
Match Result wrote:




click to reveal winner:
---
*The camera fades in as Ruby and Charlotte of the Riot Squad are having a conversation. The microphones turn on and the cameras pick up the last bit of their conversation.*
Ruby:
Well, at least Triple H and Stephanie finally realized who they had and they put two of the best wrestlers on this product in a Number One Contenders match tonight. Now all we need to do is work together to make sure I become Number One Contender.
*Charlotte looks at Ruby with a slight hint of confusion.*
Charlotte:
I thought the plan was for me to get the pin. I mean, I am a second-generation wrestler after all. I could beat WWE's version of a Barbie Doll in two minutes flat.
*Ruby looks at Charlotte with a hint of frustration.*
Ruby:
Didn't I beat you twice before we formed this team? And I'm the leader of this group.
*Charlotte gives an angry scowl as she mutters 'Fine'. Ruby goes to say something but is cut off by Charlotte.*
Charlotte:
I'm not making this easy for you. But no matter who wins, between you and me, the Riot Squad is walking out the Number One Contenders.
*The slight hint of awkwardness in the air is only amplified when two members of the PWG roster walk into the frame.*
Fandango:
Tyler, say it!
*Fandango looks eagerly at Tyler Breeze. Both are dressed to the nines, with Tyler Breeze holding a Bob Barker-esque microphone and Fandango holding a single rose.*
Tyler:
I can't do this, Dangler. This is just demeaning.
Fandango:
What is demeaning about this? A man and a woman locking eyes and falling in love!
*Charlotte and Ruby look disgustedly at one another*
Fandango:
Lady, gentleman - er, thing...whatever you call yourself...
*Ruby looks like she's going to attack Fandango, but Charlotte puts an arm over Ruby's chest to stop her.*
Fandango:
Breezy, do it!
*Breeze lets out an audible sigh as he pulls out cue cards from his breast pocket and reads aloud monotonously:*
Tyler:
Ladies and gentlemen, Mr. - *Fandango audibly coughs* - Dr. Fandango has made his final two choices for who will be his - *Tyler looks up at Fandango as Fandango visibly insists* - his female dancing partner... Dangler has thought long and hard - *Fandango coughs again* - longer...and harder... - *Fandango coughs for a third time* - What? What do you want me to say, Dangler
Fandango:
It wasn't even a contest! I mean, look at them! One's a man and one's a woman!
Tyler:
Does it matter to you?
Fandango:
What's that supposed to mean?! I only dance with women! Except that one - that one - oh, never mind!
*Breeze stifles a laugh as Ruby looks at Charlotte, remembering the conversation they'd had. Ruby walks away to leave Charlotte with the duo.*
Fandango:
Wait, man-lady-thing! There's a procedure to be - well...Charlotte, it looks like you're chosen! I mean, keep it between me and you, you were going to win anyway, but...don't tell him. I was trying to give him some shine, as the hipsters say. Say the line, Breezy!
*Tyler takes another deep breath*
Tyler:
Doctor Fandango has chosen to give his final rose to you, Charlotte Flair. Do you take Fandango to be your-
Fandango:
-BOYFRIEND?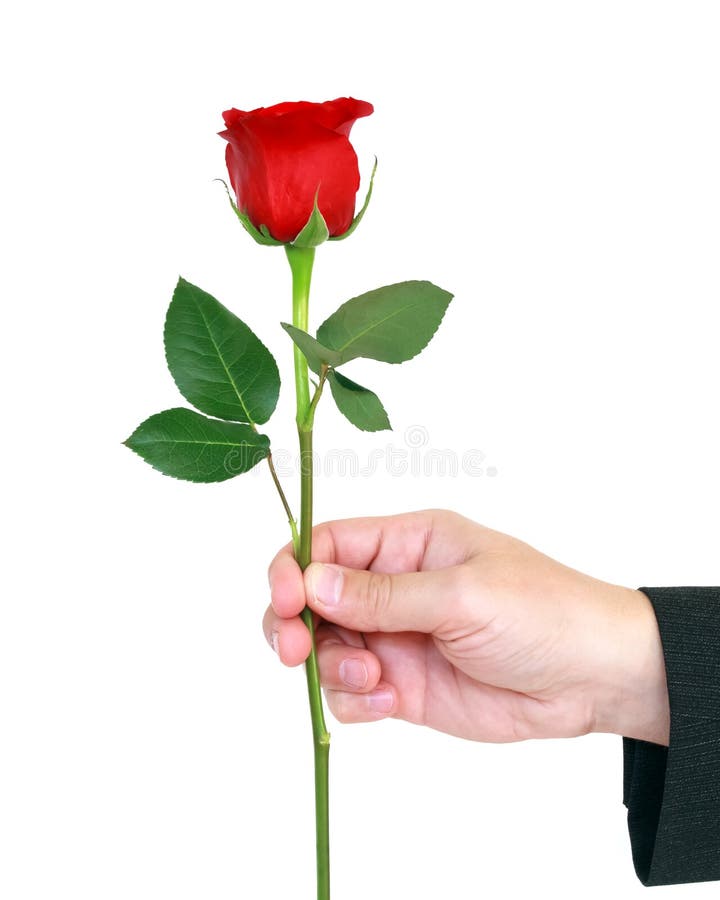 *Fandango gets down on one knee and lets out a 'Woo!'. Charlotte looks disgustedly at Fandango as she turns a 180 and walks away.*
Fandango:
WAIT WE CAN MAKE CUTE BABIES! THEY COULD DANCE AND WRESTLE!
Tyler:
I told you this wouldn't work, Dangler.
Fandango:
Never mind that. Who do you think will accept this rose?
*Fandango turns to Tyler Breeze.*
Tyler:
I don't want the rose, Dangler.
Fandango:
No! That's not what I meant! Why would I do that? I dance with gir - it's not like that! Anyways, back to wrestling... *Fandango tosses the rose over his shoulder* It's time to face the mechanics who don't know how to fix cars!
Both Fandango and Tyler Breeze then turn around and are met by "the mechanics who don't know how to fix cars" The Revival. Breeze gets so scared he jumps into the arms of his tag partner as both Dash and Dawson approach them.
Dash Wilder: Mechanics who don't know how to fix cars, eh? After we're finished with you, the doctors won't be able to fix your jaws after we shatter them! The Revival isn't here to play your stupid little games. We both know you two aren't even real law enforcement. A couple of phonies!
That last sentence causes The Fashion Police to gasp. Tyler then tries to lunge himself at Dash before being pulled away by Fandango.
Tyler Breeze: YOU TAKE THAT BACK!
The Revival begin to laugh before Dawson begins to speak.
Scott Dawson: You two are just a bunch of goofballs. We came by see what we were up against tonight. Its gonna be a walk in the park by the looks of it. You can't even score a date! I honestly don't how you expect to score a W over the best tag team in this division. We'll be seeing you clowns in the ring.
Dash Wilder: Top guys...
Scott Dawson & Dash Wilder: OUT
---
FATAL FOUR WAY #1 CONTENDER'S MATCH - One Fall -
Ruby Riot vs Charlotte Flair vs Naomi vs Carmella
Match Result wrote:




click to reveal winner:
---
As the music of the culturally up to date tag team plays through the speakers the PWG Universe gives a huge mixed reaction. The heavily popular and interesting Uso's make their way out to the stage. Whether be loved or hated the Uso's come out as confident as ever with huge smirks planted on their faces. One little kid reaches his hand out to the Uso's in search for some fresh dap, however Jey Uso looks at the kid and spits right into his palm. With tears in his eyes Jimmy slaps the back of the young boy's hand which send his hand straight into his own face. The two douche bag esque Uso's laugh as they enter the ring.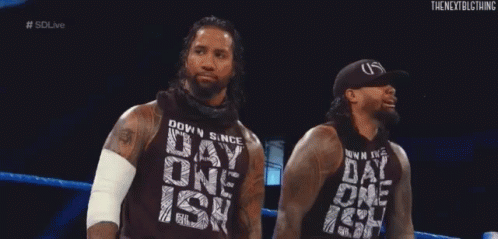 Jey Uso - Y-Y-Y-Y-Y-Y-YEEEEEEEEEEEEEEUUUUUUUUUUUUUUUURRRRRRRRRRR. WHAT UP MY NIGGAS?! AND WHEN I SAY MY NIGGAS IM ONLY REFERRING TO ANY ONE WHO COPPED OUR NEW SNAP BACKS THIS WEEK, CAUSE IF YOU DIDN'T IM NOT GUNNA LIE. THAT KINDA MAKE YOU PUSSY. BUT ANYWAYS I WANNA TALK ABOUT WHAT SPOKEN ABOUT YESTERDAY AT BROKEN PROMISES. I WANNA TALK ABOUT THIS TAG TEAM BULLSHIT THAT'S GOING ON WHERE THE WINNER WILL BECOME THE INAUGURAL TAG TEAM CHAMPIONS OF BOTH BRANDS. NOW LET ME BE CRYSTAL METH CLEAR WITH YA NIGGAS OUT HERE TONIGHT. I DONT GIVE A FUCK WHO THINK THEY GUNNA WIN CAUSE THE USO'S IS UNDEFEATED. YA HEARD? YOU SEE THIS SHIT FINNA BE A CAKE WALK AND IM NOT GUNNA FRONT MY NIGGA I DEAD FEEL LIKE THIS TOURNAMENT SHOULDN'T EVEN HAPPEN. THEY SHOULD JUST GIVE US THE TITLES RIGHT NOW!!
The PWG Universe gives a mixed reaction as the Jimmy Uso nods his head.
Jimmy Uso YO LITTLE NIGGA IN THE FRONT SHUT THE FUCK UP. DONT MAKE ME SMACK THE SHIT OUT OF YOU IGHT? I SEE YOU TALKING SHIT PUSSY ASS NIGGA. SO LIKE MY NIGGA WAS SAYING. WE DONT GIVE A FUCK WHAT THE COMPETITION LOOKING LIKE CAUSE WE UNDEFEATED. WE DONT GOTTA DO NO CORNY TRY HARD SHIT EITHER LIKE WE HAVE FUN OUT HERE AND WE FUCK NIGGAS UP WHILE LAUGHING AND SMILING. YOU SEE THATS WHAT MAKES US REAL NIGGAS. AND YOU KNOW WHAT? SPEAKING OF REAL NIGGAS. THE USOS IS FEELING LIKE WE WANNA GIVE TONIGHT AND AFTER TALKING WITH MY BROTHER BACKSTAGE TONIGHT WE GOING TO ALLOW ONE LUCKY FAN TO STEP UP AND MAKE A REAL NIGGA OUT OF HIM TONIGHT. CAUSE IM NOT GUNNA FRONT I BE LOOKING OUT INTO THE CROWD AND I SEE SOME REAL NIGGAS BUT AT THE SAME TIME I SEE SOME CLOWNS AND THAT GETS ME TIGHT. SO IM LOOKING FOR SOMEONE WHO TRYING TO BECOME A REAL NIGGA TONIGHT. DO WE HAVE ANY VOLUNTEERS?!
The flip flop esque crowd becomes loud and positive as the desperate side of the fans starts to show. They look like a pack of hungry dogs people desperately extending their hands looking to be chosen. Jimmy and Jey look out into crowd until finally choosing a person.
Jey Uso - YO SECURITY GET THAT MORENO IN THE FRONT.
An unexpected fan seems flabbergasted at the fact he was chosen almost as if he didn't even have his hand extended to be chosen. Security forcibly gets this young man into the ring.
Jimmy Uso - WHAT'S YOUR NAME NIGGA?
??? - A.... A.... A... very...
Jey Uso - I don't like that name... yo Uce, let's fuck em up.
The man tries to run only to be grabbed by the T shirt and pulled back into the middle of the ring. Jimmy immediately straps on a sleeper hold submission onto the young man while Jey begins a fast pace barrage on the downed choking man. The strikes are mainly focused on the mouth causing his eyes to roll back. The PWG Universe begins roaring with boo's at the sight of this disgusting assault. After a few minutes of this beating Jimmy Uso stands up grabbing his microphone off the ground.
Jimmy Uso -YO LET THAT BE A LESSON TO ALL YA NIGGAS WHO THINK THEY CAN FLIP FLOP AND NOT PAY THE PRICE. YOU EITHER FOR US OR NOT. YOU EITHER DOWN SINCE DAY ONE OR NOT AT ALL. WE DONT LIKE THAT FLIP FLOP SHIT AT ALL. NOW LET THIS YOUNG MAN BE A SIGN OF WHAT'S FINNA HAPPEN TO ALL YA PUSSIES WHO COMES AGAINST IN THIS NEW TOURNAMENT SHIT. CAUSE WHAT YA FEELING IT'S NOT PARANOIA... WELCOME TO THE USO PENITENTIARY MA NIGGAS FUCK WHAT YA HEARD.
Jimmy Uso throws his microphone and prepares to leave but quickly notices this young African American man attempting to crawl out the ring. Jey mouths the words "fuck outta here" as they rush back to the helpless man and begin an open assault once again. The man's helpless screams can be heard throughout the stage however, the pitter patter noises of their strikes (which almost sound like an old school call of duty sub machine) over power the screams.
As the senseless and completely out of line beatdown continues on the young fan the lights suddenly go out, which in turn distracts the Uso's. We then hear a theme song that produces an ear deafening positive reaction.
::Ranallo::
Oh my god! its the return of the Authors of Pain we haven't seen them in weeks. Hopefully they are here to stop the disgusting actions of those two Samoan Jackasses!
The Authors of Pain accompanied by their manager Paul Ellering saunter out onto the ramp clearly with no intentions of saving that poor fan who was mercifully beaten. They begin a slow walk down to the squared circle which is currently occupied by two hyped up Uso Brothers. AOP gradually make their way into the ring with grimacing stares depicted across their face. Ellering suddenly has a microphone in hand and begins to speak.
::Paul Ellering::
All I can visualize at this time is two egomaniac imbeciles, screaming out incessant obscenities. Now my Authors of Pain seem to be on a path of deficiency with recent losses to the likes of you and a few other teams. Well we are out here tonight to make an impact, to carve a path of destruction and the only thing that is constant in my imagination at this moment in time is how my Authors of Pain are going to beat the pain into your pathetic souls and then we will..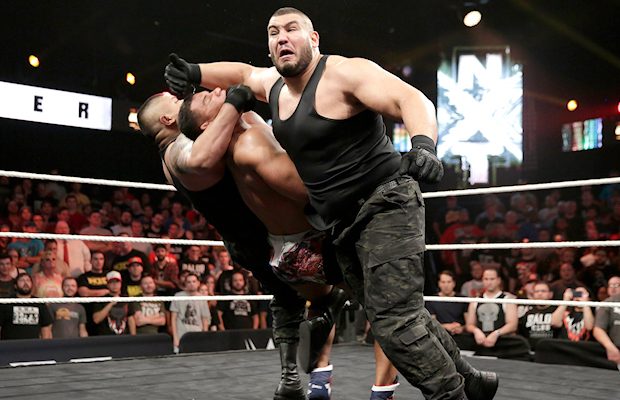 Before Ellering can continue speaking he is in a split second super kicked by Jimmy after he had heard enough. This causes the Authors of Pain to lose their temper and charge at the Usos, they start to pummel and beat down both Jimmy and Jey. They then deliver their signature move and then Akam continues to strike and kick the pair of them while Rezar checks on Ellering. The two now desperate to let out more rage and vengeance continue their assault, beating the hell out of the Usos. The two now satisfied with the hellacious beat down they just dished out now leave the ring and begin to head up the ramp.
---
Five Feet of Fury takes on Five Feet of Beauty
Lexi Bliss vs Mickie James
Match Result wrote:




click to reveal winner:
---
: Ranallo :
Ladies and gentlemen welcome back to revolt, it has already been one hell of a show and later on tonight we are going to see one hell of a main event as the current Intercontinental champion  Brock Lesnar clashes with Samoa Joe who is the inaugural Heavyweight champion of the world.
: Phillips :
Yeah and that's going to be a monumental match that has huge implications on showing who is the strongest force in Revolt and most importantly who is the better champion.
Before the banter of the commentators can develop further they are abruptly cut off by a theme that produces an ear-deafening reaction from the lively crowd on hand.
The song of the Beast Incarnate pervades the ears of the audience, Brock Lesnar and his advocate Paul Heyman stroll out onto the ramp with fat grins smeared over their visages. The Intercontinental belt is still displayed over the shoulder of the Beast and has done so for over a month now. The two gradually but eventually make their way down the ramp and into the ring, Heyman signals for a mic from the ringside staff who grant him one in a split second.
: Heyman :
Now I would usually come out here and give you the overused introduction I always give you, but you know I'm just not in the mood for that crap tonight. What you'll be getting is one of those Paul Heyman promos that you all want to hear because its just that good. With that being said lets starts this off with addressing the Samoan they call Joe. The man who is somehow our World Heavyweight champion, I really couldn't tell you how that possibly happened, oh wait I could. The only reason that delusional imbecile is your temporary World Champion is because he has never faced the Beast Incarnate Brock Lesnar. But tonight he will and he's going to find out that he's not the big player that he thinks is because you winning that title in the first place was a fluke, if you had of been in the deservedly named group of death in the PWG G1 tournament then you would have never even touched that title. Lucky for you the competition in your group was severely below average and you weaseled your way into winning that title. Meanwhile, the Intercontinental Championship was won against highly skilled competitors such as Roman Reigns and AJ Styles. Now once again you got lucky and defied the odds by beating Roman Reigns and Finn Balor at the Broken Promises Pay-Per-View and for once I'll actually give you credit for that but that's where it stops. Because I'm sure you've heard this phrase before its the man who makes the championship legitimate, the title doesn't make the man and it never will. So tonight my client will prove that you are nothing but a man clinging onto the world title that has absolutely no meaning until someone worthy takes it off you. That worthy man would and should be Brock Lesnar, but I understand that can't happen yet because my client has an obligation to defend his IC title on the grandest stage of them all, so once again luck finds its way back to little Joe. But I'm sure whoever steps up to the plate will have no trouble taking that title from you, but who knows maybe you'll get lucky again it wouldn't be the first time. Just know this that after we are done with the 'grandest stage of them all', my client is coming for whoever the World Heavyweight Champion is - the obligation of IC title defense or not.
Now that we've gotten that out of the way there's one more thing I have to address and that's the future of the Intercontinental Championship. Now I have previously said that this title isn't going anywhere and it won't be because my client is going to make this title mean a hell of a lot more than the World title, but the ultimate goal is to win the World title eventually when my client sees fit and if that is still with the IC title around the waist of my client then the Beast will make history by being the first ever dual champion of PWG. Now moving on I'd like to ask where the hell is the competition at?  the current number one contender is Stone Cold Steve Austin who the Beast has already beaten and now tonight theirs gonna be another match for another contender, well whoever it is, just make sure you are ready for a fight. If it is indeed a triple threat then I'd like to tell you that the odds don't decrease for my client, they only increase.  
Before Heyman can continue his incessant rambling he is suddenly cut off by a familiar theme song.
*The Texas Rattlesnake burst through the curtain, microphone in the back pocket of his worn wranglers, staring at Lesnar who is seen flexing and bouncing from one foot to the other flaunting his physique. Austin makes his way to the left side of the ramp to throw up his patented digits to a crowd who is on their feet and going crazy to see Stone Cold after his scarce but victorious appearance at
Broken Promises
. Austin makes his way to the other side of the ramp talking trash looking towards the ring before posing for the other side of the stage, then he takes the mic from his back pocket and makes his way to the center of the stage raising said mic to his lips as his eyes seem to have focused on Lesnar once again. The crowd gets silent in anticipation for Austin to speak.*
*All of a sudden Austin shoves the microphone back into his pocket and heads to the ring as the building rattles from the cheers of a crowd dying to get an early peek at the collision of these 2 forces. Austin walks down the ramp talking trash that is inaudible to the cameras.*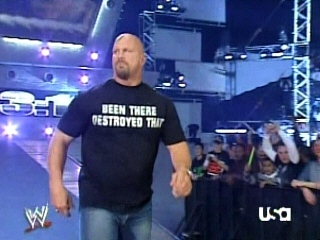 *Austin climbs the steps, enters the ring, and makes his way to the furthest turnbuckle from the ramp, Heyman and Lesnar move to the corner to give him room to cross the ring as if to enter into a silent truce with The Rattlesnake. But Austin just flashes an antagonizing smile and gives Lesnar the bird on his way to pose for the crowd once again. Lesnar is infuriated by the lack of respect shown by Austin and Heyman holds The Beast back and talks him out of any violent actions. Austin settles himself in the middle of the ring as he draws his microphone and the crowd gets silent once more.*
Austin:
If you'd like for Paul Heyman to shut the fuck up, gimme a Hell Yeah!!!
*The crowd playing along chants "Hell Yeah!" Heyman takes the Intercontinental Belt from Lesnar as if to symbolize taking the leash of The Beast.*
Austin:
If you think Stone Cold is scared just because your daddy is holding my belt then you got another thing coming cause quite frankly I'm not impressed. You may have beaten me once, but that facts are these, Stone Cold doesn't give a rats ass about the other so-called contenders for that title because when the final bell sounds at Grandslam, I will be the new Intercontinental Champion...
Austin:
AND THAT'S THE BOTTOM LIIINE, CAUSE STONE COLD SAID SO!!!!
*The crowd comes alive as things heat up inside the squared circle*
Heyman displays a blank stare upon his visage before conjuring up a reply to The Rattlesnake Steve Austin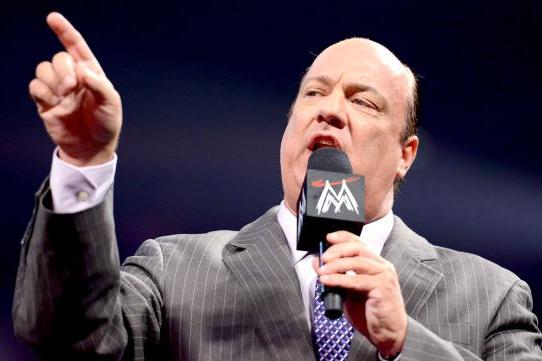 ::Heyman::
Hold on so let me get this straight you saunter on out here, then you pander to these piece of shit fans (Crowd heavily boos that statement) and then you claim that you're taking my client's belt at the grandest stage of them all. Well, Steve, the TRUE facts are at 'Grandstand' the Beast is going to beat you and whoever else to retain his championship and all the incessant shit that comes flying out of your mouth will mean absolutely NOTHING. Because all I see is a drunk imbecile who still thinks he's in the late 90's when you actually meant something. But now times have changed and you're just clinching onto anything trying to stay relevant with your same stale gimmick of drinking beer and kicking ass. Well you may still be able to do the first part but for the second, well I just can't say the same. So when the bell does ring at Grandstand what your gonna hear is and STILL INTERCONTINENTAL CHAMPION BROCCKK LESNARRR!!.  
Austin, surprisingly controlling himself, glares at Heyman and Lesnar. Also, despite Austin's disrespect, Lesnar keeps his emotions in check for the time being but will he show the same leniency in the coming weeks. Heyman and his client leave the ring leaving Austin momentarily to himself.