[big][big][big]Monday Night FURY
MAY, 7th 2018
Miami, Florida
American Airlines Arena[/big][/big][/big]
[big][big]SHOW NAME: Grand Stand Fallout[/big][/big]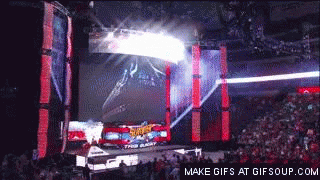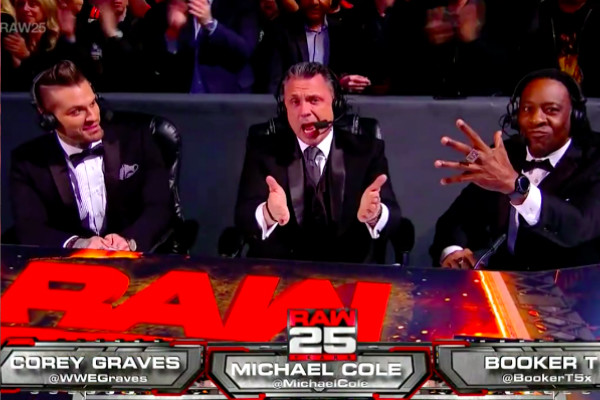 Cole:
ONLY ONE WEEK REMOVED FROM GRANDSTAND! WELCOME TO THE FLAGSHIP SHOW OF PWG, WELCOME TO MONDAY NIGHT FURY!
Booker T:
I'm tell you dawg, this is finna be the best televised show ever. Wit da superstar shake-up and the fallout of GrandStand... THIS ABOUT TO BE GOODT!
Graves:
Our first ever GrandStand was historic, and tonight we continue writing in the history books of PWG!
Booker T:
HOLY SH-
Cole:
OH MY GOD! TALK ABOUT A SHAKE UP! The former World Heavyweight Champion is HERE ON MONDAY NIGHT FURY!
Graves:
A man that couldn't quite beat the beast incarnate Brock Lesnar last night at GrandStand. However, I was not expecting Samoa Joe to make the trek here to Monday Night Fury, the first champion crowned in PWG, it must have been a pretty penny to get the Samoan Submission Machine to come over to Monday Night.
Booker T:
Now hold on now. I know dat Joe and Trips gots some unsettled bidness. You gots to think that the Cerebral Assassin gots a thing or two to do with this acquisition.
*The crowd still exploding from the surprise entrant, with "Joe, Joe, Joe, Joe, Joe" chants ringing through the air, Joe makes his signature swagger of an entrance. However, there is an air of something different about Joe, he has something on his mind. He grabs a microphone and begins to speak*
Joe:
Well, it seems Miami hasn't had enough of The Samoan Submission Machine.
*The crowd gets hotter, as Joe soaks in his admiration then continues*
Joe:
Know that your eyes are not playing tricks on you. SAMOA JOE is the newest member of Monday Night Fury. So I tell all the members in the back, that there is NO MORE coasting. I have arrived to take what was taken from me. I have come to conquer this strange new world. I made my name on Revolt, NOW I MAKE MY MARK ON FURY!
*The crowd hasn't calmed down as Joe takes a breath, his demeanour changes and continues talking*
Joe:
Let me get one thing straight, when I have a problem with someone I settle it between these ropes. When I want to fight, I DAMN WELL MAKE SURE I GET ONE. I don't care what you all think of me, but each and every single one of you know WHO I AM, and WHAT I STAND FOR.
*The crowd has a slight mixed reaction to that*
Joe:
Then there's Triple H-
*The crowd boos at the mention of the Revolt General Manager*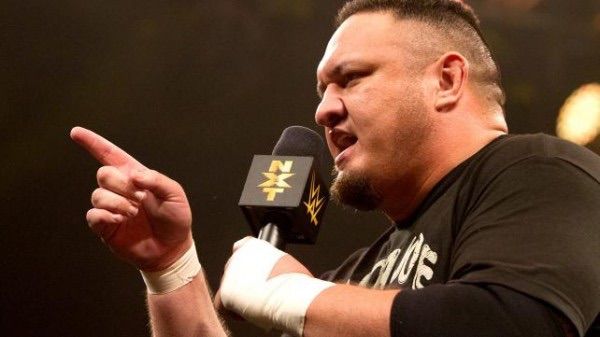 Joe:
A man who, I'll admit, got in my head and tampered with my world heavyweight championship reign. So you know what I'm a man of little excuses. *Joe looks at the hard cam* Brock Lesnar you were the better man, for one night, and I would have LOVED to take it to you one more time BUT TRIPLE H GOT IN MY BUSINESS AGAIN. I lose his belt then the NEXT SHOW I'm shipped off to Monday Night. Trips you listen hear, you have meddled with Samoa Joe ONE TOO MANY TIMES! It may not be this week, next month or next year. Just know that you will get a receipt for every-
*Joe is suddenly cut off by a familiar voice*
You hear a familiar voice cut in and say.
Voice : Shut your damn mouth.....
As a figure emerges from the crowd limping past the commentary table as Graves cuts in.
Graves : That's Dean Ambrose! How? How is he here?!
Booker : Dis boi is determined ain't nothing gonna stop him Corey.. He has unfinished bidness...Shake up or not.
Graves : Not that Booker?! How?! That fall..There were rumors Dean was never going return that his career was over how?!
Dean grabs the paper in front of Corey and tosses it in the sky, and looks across the table and simply utters.
Dean : Shut... Your damn mouths...
Dean looks each in the eye as Cole is the first to back down, Dean than glares at Booker who throws his hands up, as Dean turns to Corey who unlike the others stands up and looks Dean in the eye.
Dean : I dare you... Do something...
Corey clenches his fist as Cole calms him down.
Dean : That's what I thought...
Dean slowly begins to limp into the ring as Joe seems to be unfazed but all weary of this Lunatic. As Dean slowly gets in the ring and begins to glare at the crowd almost ignoring Joe.
Dean : Last night I stepped into hell... I left everything I had in that ring I fought with everything I had... I fought against every person who said I couldn't do it, I fought for every career I've shortened because they decided stepping up to me was a good idea.. I fought against two of the biggest egomaniacs in this industry....
Dean collects himself as a small Ambrose chant begins.. As a rage comes over Dean almost like something we've never seen before..
Dean : That's supposed to make it all better huh? Chanting my last name... Huh chanting my last name? Ha Ha Ha... CHANTING MY LAST NAME!??! How stupid are you people?! I gave everything for that moment, my personal life, years of my career, injury's I still haven't gotten checked yet and for what??! You people?
Dean glares as a sudden boo overtakes the arena as Ambrose closes his eyes.
Dean : Thank you...
Booker : Wait What da hail?
Corey : He's lost it...
Cole : All the more reason to stay away from him...
Dean : Thanks for opening my eyes to how... Stupid I am... I thought I could be your symbol, I thought wrestling maybe could save someone's life at home much like it did mine.. Maybe in some sick way I inspired someone... You showed me I was wrong... All those stops in airports, all those questions you flood me with, everything I've ever done for you people doesn't mean shit!!!! You probably already have a new favorite... A new hero?.. Good... Because title or not this is my show. I'm the toughest S.O.B in this arena and there isn't...
Dean stops as he looks face to face with Joe as the crowd explodes into cheers. As Joe simply smirks Dean limps over Face to face as a Joe chant begins to ring throughout the arena.
Dean : So your the first world champion?
Dean begins to look him up and down as he returns face to face.
Dean : Not impressed...
The crowd boos as a "Joe's gonna kill you!" chant begins as Dean simply smirks.
Dean : You hear that? They think you could take me... Tell you what maybe you're tough... That doesn't matter... Maybe you're decorated? Still doesn't matter... What matters is, "tough guy", I could care less how many Submission holds you got... Me? I hurt people.. I've become more than just a "wrestler" more than just a "superstar". I'm THE. DEAN. AMBROSE. a man who is giving you three seconds to get off my show and get outta my ring before something bad happens... And that's not a threat that a promise... I could give a damn about Triple H or Brock... I care about who's in my way, not your story and not your problems... Are you gonna be another casualty?
Joe smirks as he removes his towel and begins to ready himself.
Dean : three..
Joe looks unfazed.
Dean : Two...
Joe still seems unfazed.
Dean : One...
Dean smirks as Joe still has the same demeanor. But as Dean smiles he's cut off by...
[big]
COLE
[/big]
OH MY GOD THERE'S NO WAY!?
[big]
BOOKER T
[/big]
OH SHIT DAWG! NAHHHH! NAHHH! THEY NO WAY THE PRODIGAL ONE IS HERE!?
[big]
GRAVES
[/big]
I believe you mean
PHENOMENAL
, Booke, and if there were any doubts before -Monday Nights have just cemented itself as MUST SEE!
The Phenomenal One appears on Monday Night FURY for the first time ever to a deafening pop!!! He surveys the electricity in the arena upon the stage as Dean Ambrose appears none-to-pleased about the interruption. AJ proceeds to make his way down the ramp towards the ring as the commentary team continues.
[big]
COLE
[/big]
I can't believe it! First Samoa Joe! And now AJ Styles!!!
[big]
BOOKER T
[/big]
Dam! Did Revolt go outta business dawg? We just jacked they two biggest stars!
[big]
GRAVES
[/big]
Well, it is fitting that the A-Show gets all the A-Talent!
Chants of "A-J-Styles!" are heard as AJ enters the ring and beckons for a microphone from ringside staff. Upon receiving it, he plays to the audience's continuing chants, letting them run out of steam before finally looking at the hard came and parting his lips to speak.
[big]
STYLES
[/big]
Ladies and Gentlemen - don't adjust your dial - because MONDAY NIGHTS HAVE JUST BECOME PHENOMENAL!
The crowd pops once again as Dean is not pleased by another new face on his brand. Meanwhile, Joe's expression is still hard to read. AJ peers back behind him and notices Dean and Joe before turning around to face them both.
[big]
STYLES
[/big]
Oh...am I interuptting something here fellas?
Dean almost comes unhinged as he's in no mood for AJ's coyness. Joe seems to briefly enjoy AJ getting a rise out of Dean.
[big]
STYLES
[/big]
Now listen here Dean-o; can I call you Dean-o? Doesn't matter. Dean-o I get it. 2 new guys coming in on your "turf." You lost in the Main Event of GrandStand, but hey, at least Seth Rollins wasn't on Fury anymore right? But now, now you have two all-world talents to finally break the glass ceiling here on Monday Nights!
More cheers are heard as Dean clenches his hair.
[big]
STYLES
[/big]
Truth is every other superstar in that locker room feels the same way - and you all should -
especially
John Cena... (a large pop is heard after the two superstars who had a mat-classic at Broken Promises are now on the same brand) Now, Joe and I don't agree on much but he's right - the time for coasting on this brand is over. No longer will Revolt be known as the House that AJ Styles built... Because time will look back on Pro Wrestling Genesis as THE
FEDERATION
AJ STYLES BUILT! (the crowd cheers with approval for one of the rare Faces in PWG)...and I'll continue to build FURY, and PWG's prestige, each and every week on
this
mic, and in
this
ring!
AJ now looks over at another former Revolt superstar - Samoa Joe.
[big]
STYLES
[/big]
Ha. Knowing the con-artists' Steph and Hunter are I shoulda figured you'd end up here too. The two that claim they want to cream to rise to the top, but then jump their World Champion, book their anointed one in all the title matches, and then trade away his top two threats for protection...
Some "Ohhhs" and boos are heard as Booker T chimes in really quick.
[big]
BOOKER T
[/big]
Dam he ain't wrong tho.
[big]
STYLES
[/big]
We didn't see eye-to-eye over on Revolt, but the bottom line is - we're in enemy territory - and the closest thing we have to allies. So... (AJ steps over to Joe and the pair look at Dean Ambrose) Ya want to finish that "countdown"?
Dean smirks as he nods at AJ
Dean : This doesn't involve...
As he gets cut off by a familiar voice as HBK emerges from backstage with a microphone in hand....
HBK : Hold on, Hold on, Children calm down your champion is here...
Hbk gets into the ring as he walks past, Ambrose and looks AJ in the eye.
HBK : So let me get this straight you both come from the B-Show... The same place I sent Seth Rollins, and the place where Ambrose belongs..
Ambrose twitches a bit.
HBK : A has-been in Joe and a never was in AJ... Phenomenal and a Submission machine? Sounds like a call for "Dixie Carter"not PWG... Oh Dean that didn't work out so well for you either did it?
Dean cricks his neck as he pushes Hbk into a corner and grabs him by his tie.
Dean : You are one more bad joke away from me breaking your back again... And trust me your god won't help you find your smile this time old man...
HBK begins panicking a bit as he rushes his words out.
HBK : You got it all wrong Dean look; I'm just joking we came a long way from 195 Live... We took out the trash there's no more Seth Rollins... All joking aside Dean this is our show we started here, we stayed here... Do you really want these Revolt rejects stepping on our turf?
Dean nods his head as he pats HBK on the cheek.
Dean : For one night only I'll put our differences aside; this is our turf and I believe I was counting... One... Zero...
Dean walks toward Joe as HBK goes face to face with AJ as the two sets of old and new, stare eye to eye the crowd begins to come unglued!
As a familiar face appears on the tron.
JBL : Now that's what I like to see... Two of the originals and some of the best our show, has had and will offer y'all need to show some respect... The haaart Break Kid Shaaaawn Michaeeeels and the Lunatic Fringe Deaaaan Ambrose...
JBL glares as the crowd boos as they Immediately begin a "AJ Styles" "We Want Joe" chant, AJ responds by pointing at the crowd nodding his head.
JBL : Fury's World Champ said it best you two think you can walk into, this show like you run the place? Fine... tonight The most decorated and the most vicious superstars. Will team up as HBK and Dean Ambrose will take on AJ Styles and Samoa Joe... Good luck AJ and Joe your damn well gunna need it...
The crowd explodes in cheers as the four men lock eyes as the commentators begin going over the possibility's of the main event as we head to commercial break.
---
Women's Tag Team Warfare
The Bella Twins VS Maryse & Paige
Match Result wrote:




winner via SIM:
---
Daniel Bryan goes down the ramp chanting YES!
Daniel gets to the ring.
Daniel Bryan: Boy. Well if haven't noticed, baby, I am Monday....Night...Fury! The Beard has returned to the red brand. It was a tough transition from Fury, to Revolt, back to Fury. It's like nobody wanted me. Nobody wanted Daniel Bryan. Nobody wanted the GOAT. Nobody wanted the Beard. But Why? Is it because I am good at what I do? Is it because I pose a threat to the brand? Or is it because of a "someone". I honestly don't know. But then don't care. What I care about is tonight. (Crowd gets louder) Tonight The GOAT is against The Black Heart. Daniel Bryan vs. Tommaso Ciampa. This is a match that we have been waiting for. There is no better way to kickoff the Shake-Up with the Two of the Top fighting. Tonight Tommaso Ciampa you will Screa-
The lights go out suddenly. The Titiantron is buffering. An image appears on the Titiantron.
???: We meet again Bryan. Welcome back to Fury.
Daniel Bryan: (sounding worried) What do you want?
???: What do I want? Don't mean what you need? (Bryan looks confuse) Bryan, U need me. I am your guide to success. Bryan, you are the Goat. The Chosen Goat. The one Goat hasn't excepted the real him.
Daniel Bryan: Chosen Goat?
???: Bryan, You face the Black Heart Tonight. The man that will destroy you. Let's say make you his bitch. Not too long ago, you lost to Shinsuke and felt "OK" with that. There is no room for failure for being a GOAT. Especially as an underdog. Bryan join your family, join me!
Daniel Bryan: Your not my family. My family is the PWG UNIVERSE. These people allow my shortcomings to be their motivation to continue to cheer me on. These people are my family. You can go to HELL!
?????: Oh really?  They care about you. That was once me. I said the same thing but then I was turned on. No one saved me. No one ever did. Did the fans save you when this happened...
The Titantron shows the following photo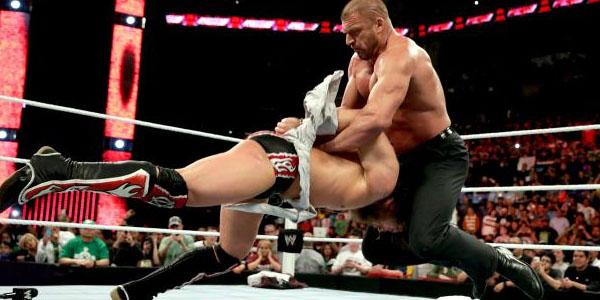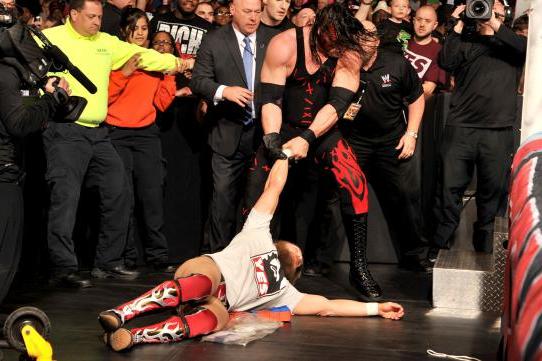 Daniel Bryan walks out the ring and runs backstage.
?????: You'll never find me...
---
[big]The PWG flagship show Fury continues on, it's still early in the program. many newer additions to the roster are settling into their new home, the red brand Fury. A scene unfolds in the backstage parking area, we see a Latino man polishing a white limo with horns on the hood, presumably belonging to the GM of Fury JBL. seconds later lights begin to pierce the darkness of the garage entrance and a very nice, customized low-rider pulls into the garage and parks next to John Bradshaw Layfield's limousine. A newer addition to PWG exits the lavish Low-Rider and that man is none other than Eddie Guerrero.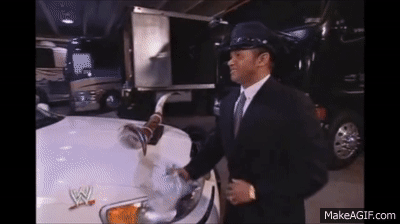 Cole:
Guys that is Eddie Guerrero, for those watching at home and our younger PWG universe members who may not have watched or do not remember Eddie Guerrero are in for a treat. he was regarding as one of the most technical, charismatic, and exciting superstars to watch.
Graves:
See Cole this is why I can tolerate you. I like Fury more because I don't have to constantly fact check Byron who knows nothing of this business. Cole this is the Fury after our first and biggest PPV of the calendar... Grandstand, this raucous crowd has been showing their love for PWG. but let's not forget Grandstand wasn't just the first PPV for some of the PWG universe but also that man right there Eddie Guerrero. it's like something out of science fiction, Guerrero has somehow risen from the dead or that's how it seems after faking his death to be resurrected spiritually and mentally.
Booker T
Man this cat right here, where do I begin dawg. I have had the pleasure of lacing up my boots and fighting Eddie many times. if there is a guy that will teach you the in-ring psychology and the technical skills, it's that man right there. I'm not gonna sit here and say I'm not surprised he is back because I am but for that huge of a shocker to appear at Grandstand... Shucky-ducky-quack-quack the ratings on the PWG Network went through the roof. what can I say the spike in views was tremendous.
Now with his bag draped over his shoulder, Latino Heat begins to make his way out of the car park but stops to greet his fellow Latino, the man tending to the GM's limousine.
Eddie
Orale vato, hablo espanol? Si mucho usto.. what's your name?
the man responds "Charlie"
Eddie
Charlie, hey man let me ask you a question Holmes. who's limousine is this essay?
the man responds yet again with his timid sounding voice and heavy Mexican accent.
"John Bradshaw Layfield."
Eddie
Orale amigo, here essay how bout you shine a real luxurious car.
Eddie sticks a twenty dollar bill in the man's suit pocket and the man begins shining Eddie's car, thanking Eddie for his generous deal.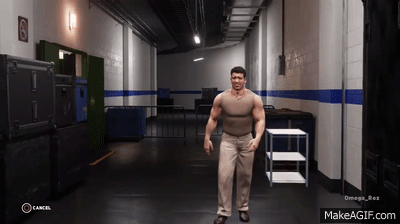 Latino Heat begins to walk deeper into the building greeting arena employees as he passes them until he comes across a current member of Fury's roster.
Eddie
Heeey Orale... who's the mamcita with the purple hair? it's funny I don't remember you from before essay vato.
The superstar Eddie is talking to is seen just ahead doing some pre-match stretching, hearing the sound of Eddie's voice alerts none other than former PWG woman's champion Sash Banks. Sasha a huge fan of Eddie's approaches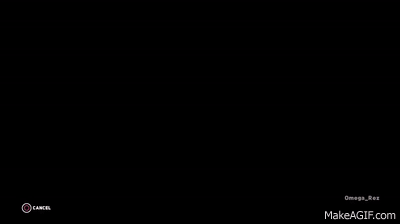 Eddie
Orale mommy, you got a name?
Sasha Banks flaunts her knuckle accessory that reads "Legit Boss."
Sasha Banks
The name is Sasha Banks, a Legit Boss. I was the first PWG Woman's champion.
Eddie
That's good, that's impressive mamacita. do you know who i am?
A smile grows on Sasha's face, knowing that she is talking to her idol who she thought was deceased but to see him let alone speak to him gets her caught up in the moment.
Sasha Banks
Sorry for the tears, it's just you have been my idol. watching you was the inspiration for me pursuing my dream. So of course I know who you are Eddie. I just can't believe you are here.
Sasha gestures her hands like fans trying to regain her composure, shedding tears in front of Eddie. [/big]
Sasha nods her head as Becky walks into frame with a scowl covering her face.

Sasha : And one of the things you inspired me to do was walk into the biggest pay-per-view match of my life at, GrandStand look Becky Lynch in the eye and put to rest any doubt who's the true Boss of PWG...

Becky rolls her eyes as Sasha snickers.

Sasha : Why don't you shake a living legends hand Becky?

Becky begrudgingly extends her hand and receives a slick kiss on the hand from Eddie who simply winks.

A disgusted Becky wipes her hand off as she looks toward Sasha.

Becky : I'm only here because you told me... *Ugh* To remind you of anything you need done, and your dog is ready to be picked up...

Sasha smirks at the situation.

Sasha : Oh your such a doll lately... Feel free to go pick him up... I know your not busy am I right?

Becky : Well I...

Sasha : Good take my clothes to the dry cleaner while you're out, the Boss always has to look her best and make sure my little prince is fed when he gets home thanks and bye...

Sasha tosses her bag at Becky as she resumes talking with Eddie as if Becky never existed as we head to commercial break.
---
Two New Fury Debuts
Goldust VS Eddie Guerrero
Match Result wrote:




winner via SIM:
---
The GOAT vs The Black Heart
Daniel Bryan VS Tommaso Ciampa
Match Result wrote:




winner via SIM:
---
THE BELL TOLLS AS THE LIGHTS FLICKER AND GO OUT. THE CROWD GETS LOUD ENOUGH TO BLOW THE ROOF OFF THE BUILDING AS UNDERTAKER RETURNS TO MONDAY NIGHT FURY AFTER HIS MYSTERIOUS DISAPPEARANCE.




UNDERTAKER FINALLY APPROACHES THE RING WALKING UP THE STEEL STEPS AND MOTIONING FOR THE LIGHTS TO BE TURNED ON AND THE STEPPING ONTO THE APRON, ENTERING THE RING AND DEMANDING A MICROPHONE.

-UNDERTAKER-
The Reaper, takes many forms, and when needed - reforms itself in darkness - but its memory... is ETERNAL! BOBBY ROODE! Hell has not forgot, nor forgives your transgressions... Know that no matter where you go... The Reaper of Souls is within reach!

THE UNDERTAKER CRANKS HIS NECK BEFORE CONTINUING TO SPEAK.

-UNDERTAKER-
The Darkness... has cleansed me in my absence...What was once was, is now no more...All will fall; All will see the darkness and learn first hand, that WrestleMania no longer defines who I am... PWG is now my yard.. and my new yard has a new "streak." The Streak of Darkness will reign over thy full of hatred and torment your souls... For I am 'The Grim Reaper." Tonight, Bray Wyatt, I make you famous!

UNDERTAKER LEAVES THE RING AS THE BELL DONGS AND THE LIGHTS GO BLACK THE CROWD BLOWS UP IN EXCITMENT