[big][big][big]Monday Night FURY
MARCH 26th, 2018
Montreal, Quebec, Canada
Bell Center [/big][/big][/big]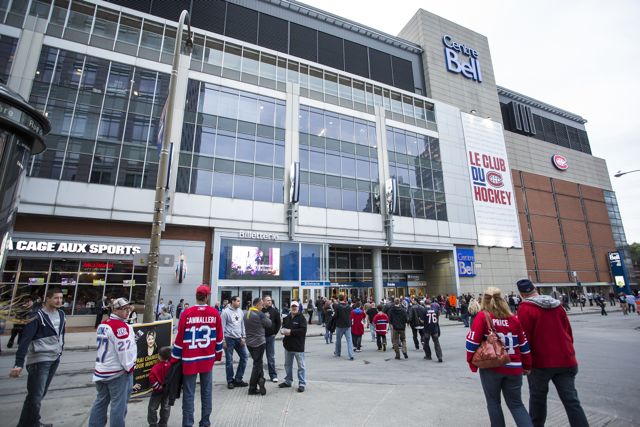 [big][big]SHOW NAME: Kept Promises[/big][/big]
[big][bgcolor=#000]:: Cory Graves ::
Montreal, Quebec, Canada
Bell Center is the place to be.
Because right now here this night, the fall out from Broken promises takes center stage.
:: Michael Cole ::
By the sight opening the Monday Night's Fury, where we have the whole Fury roster that has been brought out here.
*The crowd is heightening with curious expectations of something important is about to transpire as a hum of excited banter comes to a point of tension release as the general manager walks toward a just serviced for use by the elite team of PWG ring tech crew sturdy looking wooden podium with his initials postered on the front...
Now at podium General manager of Monday night's Fury JBL, is readying himself for a live State of Fury address.*
:: JBL ::
Ladies gentlemen those in attendance or watching via broadcast around the world.
I am announcing Fury is at war... war against ego's.. self-indulgence...Jealousy...Triple H.
Triple H and his brand of Revolt.
Not Only was I pedigreed at broken promises in the very cowardly fashion by a cerebral assassin in his statement of an act of war.
But he also Pedrigee'd you.
* JBL points to United States Champion Bray Wyatt*
He even pedigreed Seth Rollins who isn't here tonight...
Hell he even pedigreed you
* JBL shakes his head with a disgusted face as he ashamed point at newly crowned PWG Womens champ Bayley, the crowd gasps in shock and booos at the heinous act perpetrated by the actions of HHH*
He pedigreed the whole roster and all of you fury fans too.
* the boos are deafening*
He deserves your hatred.
I tell ya what.
I'm not going to take this lightly.
The gloves are off Triple H want's a battle we are going to give it to him.
* JBL looks side to side at the roster besides him on the stage*
John, big match john?
give the man some room over there so everyone can see him.
Ya did us proud defeating AJ Styles in decisive fashion at the brand vs Brand match.
I am big enough to admit, I haven't seen eye to eye with you over things in the past John, but now these are different times and I want all of you to look at John Cena and give him a round of applause.
Fury one Revolt zero.
*The roster claps as do the whole crowd in unison.
while this is happening JBL is presented with a briefcase.
He holds it up on the podium and waits for the clapping for Cena dies out*
Cena as a reward of bringing fury that first win I'm going to make you one of my Honorary Fury generals in preparation for the great war ahead.
* the crowd cheers there is some contention and murmurings amongst the roster.
Which doesn't go unnoticed by the GM*
:: JBL ::
Hey now Cena earned it .
Just like all of you can too.
Who ever impresses me can garner themselves a place on my war counsel.
As an incentive this here suitcase has a million dollars in it.
* Everyone focuses on the briefcase, it can be seen that this has gained serious attention.
JBL cuffs the briefcase to his own wrist*
:: JBL ::
That's right
I'm putting a bounty on Triple H and revolt.
If anyone can take out Triple H and or any of the revolt roster they may get selected for the war council and may lay claim to this here million dollar prize.
You see them at an airport take em out. see them on a crossover match take em out and I mean really tput them on the shelf if you can.
This aint for the weak of heart, this is going to get brutal.
We shall not be stepped on, Fury will rise up off the ground when knocked down.
We will all take a stand against opposing forces...
We will march towards defiantly towards The night of nights, the show of shows....
The PPV to be known as....GRANDSTAND.!
*It is shown that this show is very very special as streamers have burst from the rafters and ribbons flutter out from above to cascade down over those in the venue*
:: Cole ::
Taking a stand at Grandstand... how about that Cory?
:: Cory graves :
We'll be unstoppable did you hear a war council and.... that million dollars.
I just might try claim that myself. bad neck and all!
* The roster heads backstage JBL gets the head of security to escort him with a small team of three other security*[/bgcolor][/big]
---
Cena comes out and the fans cheer.
Cena runs down the ramp, slides into the ring, and takes off his hat.
Cena: At Broken Promises, I put the trash away. AJ Styles couldn't hang with me. Truth be told, I got AJ number. Hit him with his own move just to bury him. I brought the best out of AJ but too bad for him he couldn't get the win for his brand.
Fans chant "We want Cena-AJ II ! We want Cena-AJ-II !"
Cena: Truth be told, he can't handle another loss like he did last week. AJ, if you're watching this I challenge you again to one more match. To beat Edge - you gotta get past me! So what I am asking is an open invite to Revolt, but I know JBL's not going to let it happen...
Cena stays serious.
Cena: So the balls in your court... now it depends if AJ has the balls face me again! I am not focusing on the United States Championship opportunity, I just want to shut AJ's mouth again.
Cena listens to the fans chant for a handful of moments before continuing.
Cena: I am the one guy on Fury who beat a Revolt superstar and ain't nobody here brave enough to do the job right... with that said I'm taken my ass to Revolt beat AJ Styles one more time!
Cena tosses down the mic and gets ready for his match against US Champion.
If Cena Wins, He Earns a US Title Shot
John Cena VS Bray Wyatt
Match Result wrote:




click to reveal winner:
---
*Kevin Nash makes his way to the ring as soon as his music hits, demands a mic and begins to speak*




KEVIN NASH: I gotta message for that cane-wielding joke of a wrestler in the back... CURT HAWKINS! You don't want to step from behind those curtains tonight... CURT! I'm telling you, my guy..don't come down here tonight, stay back there, for your own good. I know, I heard you get a contract here in PWG if you can win a match here BUT IT AIN'T HAPPENIN'! So think about how you won't ache tomorrow, you won't have steep medical bills to pay, you'll be just fine if you take my advice. Just ask Nakamura! Yeah, he got the win, but he also got one HELL OF A BEATING! So..CURT...don't do it...

*Nash drops his mic, his music hits, and he begins to make his way to the back*
[big]
Just as Kevin Nash is midway over the top rope to exit the ring he is suddenly stopped in his tracks as the fan favorite theme of Shinsuke Nakamura.The theme begins to ignite the crowd and unanimously start to chant along and after a moment the fan's and Kevin Nash begin realize that the theme is playing but Nakamura is no wear to be seen. The lights begin to transition from the dark arena with red pot lights back to being illuminated normal and as the arena gets back to normal lighting Shinsuke Nakamura is opposite of Nash in the ring. Nash is slow in reacting to the situation and steps back into the ring just in time so he can avoid a Kinshasa. when avoiding the Kinshasa Nash make a quick exit of the ring, now at ringside Nash can be heard saying NO ONE SNEAKS UP ON KEVIN NASH, YOU'LL SEE ME ON MY TERMS Meanwhile Nakamura approach's the center of the ring with a microphone that was laying on the apron, his focus still on Kevin Nash.  
Shinsuke tried to taunt Nash into a confrontation but Nash doesn't want any part of that here tonight. watching his enemy leave like a coward, Nakamura gets bored of watching Nash retreat so Nakamura begins speaking.
Shinsuke Nakamura
You want attack me? Why you run?
maybe your jaw still hurt .
(Nakamura mockingly holds his jaw)
Fight you want, fight you get. you can run but our paths will cross and when i see you i make promise come true. that promise... eh KNEE TO NASH FACE.....AGAIN.
Nash into gorilla position and then Nakamura drops his microphone before exiting the ring and pandering to the fans as his makes his way to the back.[/big]
---
The New Champ's First Challenge
Bayley VS Lita
Match Result wrote:




winner via SIM:
---
[big]
The show returns from commercial break. Renee Young is seen sitting around a fire as scantily clad women dance around it. Daniel Bryan is presently sitting upon a wooden throne with human skulls sporadically placed around it. He is positioned non challantly upon it with a dark ominous expression upon his face as if he's not present at all.
Renee Young: Daniel I want to thank you for allowing me this sit down. I will admit that I am a little uncomfortable with the setting. But Daniel I think my biggest question is what has happened to the Daniel I once knew?
Daniel Bryan: Renee it has been so very long since I looked upon you I allowed this sit down because of our history though I will tell you history doesn't matter if it interferes with what my master commands but for now I find you useful. Also you should also not fear for it is not Baphomet's wish I harm you. You are the vessel that will spread the word of the prophecy back to the PWG masses and their superstars so you are safe in the lion's den for now. As for the Daniel Bryan you once knew he sits before you, since my return I keep seeing the same headlines and being asked the same questions. What happened to Daniel? The leader of the YES! Movement has turned his back to his fans! But I am the same Daniel Bryan I just unlocked my true power by following a greater purpose. The Bryan you use to know was adored by many until the next superstar came along and then when I got injured my memory faded. The leader of the YES! Movement? What did that mean? What did that do for me? Now that I SEE I realize it did nothing I wasn't a leader I was a yes man for the fans and on the corporate side of things I was nothing to them no matter that I put on better matches than half the roster, became a grand slam champion, and lead the greatest revolution since the dawn of the Attitude Era. I was still just a B+ player. So I began to believe it and even when I was cleared by medical staff I was barred to compete so I knew it was my time to leave. But I didn't want any part of the business anymore I went where I felt most comfortable, I left Brie and Birdie, and I lived off the land. I fell into a deep sorrow until he let me see the error of my ways. He showed me that hope and dreams were only a means of demise. That the fans cheers were only lies. And he showed me the truth that in the darkness there is true power. So to answer your question I'm the same Daniel just enlightened by my master, Baphomet.
Renee looks puzzled as Daniel answers with his cryptic word. Her caring eyes for her once good friend vanishes before she carries on with another question.
Renee Young: So Daniel last night at the PPV I asked you what were your intentions with PWG you spoke very cryptically about PWG choosing a fattened pig for the slaughter! Could you elaborate more on what you meant, who you might intend for the executioner's block as you called it, and what is your sole purpose here in PWG for you and your master, Baphomet?
Daniel Bryan: Yes Renee it seems like some clarification is needed just like myself mere mortals don't always understand the prophecy of Baphomet. I'll put this in a metaphor PWG in a whole is a lot like a herd their some here that Baphomet views as assets to his cause, I am the most worthy being as I am his champion, but he always needs vessels as his prophecy spreads across PWG he only grows more influential and as more of his vessels conquer the weaker cattle his power grows. Some Baphomet allows to continue their mere existence because they have proven worthy contenders to his own herd. And then there is the rest of the herd that Baphomet commands be culled those are the ones who don't bow a knee to Baphomet, who believe in hope and dreams, that cling to the light as a worthy power, and any others that impede on him fulfilling the prophecy. So my purpose here is only what my master commands his prophecy is for me to shepherd his flock into decimating those who stand in his way, to build an army, and to spread his darkness so others can see he is the true beacon to cling too. As for who needs to kneel before the executioners block that has yet to be revealed to me by my master. But he has spoken on one individual that he deems worthy of his army. A man that uses the word glorious in vain, a man that uses an open challenge as a trap to only destroy the dreams and hopes of the week, a man named Bobby Roode. My master likes his deception I too have admired his wickedness. So if he wants to make another open challenge I step forth as Baphomet's champion.
Daniel puts on his Baphomet headdress and a demonic voice rises from within. The shadowy figure pulls the camera from the cameraman and looks directly into it and delivers a chilling message.
Baphomet: Bobby it would be wise of you to issue a challenge to my champion. I see great power in you but without my guidance, you will truly never experience your full potential. My prophecy foretells of four disciples by the side of my champion who will usher in the Era of Darkness. I believe you to be one of those disciples but you must prove that you are worthy. You will have to use your full power to its extent though because my champion is unlike those fools who step in the ring with hopes and dreams of being glorious. He will deliver pain and punishment like you've never seen. But impress me and I will welcome you into a reign of glorious darkness.
The shadowy figure rises from the throne and the women follow he disappears into the darkness.
Renee Young: Michael, I guess this interview is over back to y'all guys.
Michael Cole: Ladies and gentleman, y'all heard it live Daniel Bryan accepts the open challenge if Bobby Roode issues it.
Corey Graves: Michael you heard what D-Bry said he's merely a vessel. Baphomet is who accepted it and I don't know if Bobby Roode wants to tangle with a dark lord.
[/big]
---
Fight For A Contract
Curt Hawkins VS Kevin Nash
Match Result wrote:

- Hawkins starts with a series of chops to Kevin Nash, surprisingly backing him up into the corner
- Hawkins irish-whips Nash into the diagonal corner
- Hawkins attempts a Jumping Forearm Smash, he's caught and power-slammed by Nash
- Nash taunts the crowd and begins kicking Hawkins while he's down
- Hawkins uses Nash jeans to pull himself up slowly while Nash laughs
- Nash irish-whips Hawkins into the ropes and connects with a huge BIG BOOT sending Hawkins crashing to outside the ring
- Nash pulls Hawkins to the steel turnbuckle post and smashes his face repeatedly
- Nash then rams Hawkins into the apron, then rolls him into the ring
- Nash picks up a visibly hurt Hawkins, sets him into position for the Jackknife Powerbomb
- Nash connects and goes for the pin, the referee counts to 3; Nash is your winner.

*Nash sits up, looks over at a lifeless Hawkins with a look of disrespect. He forcibly rolls his body out of the ring with his foot before raising his hand as the crowd boos.




click to reveal winner:
---
Warzone returns from commercial break to a familiar theme.
Standing on the stage is none other than the self-proclaimed true woman of PWG. Almost immediately the crowd shows their disdain for both of these women. Having aligned themselves weeks ago, the pair have been on a dominant streak and have terrorized the likes of Asuka  until the sudden arrival of Fury's newest signee—Ember Moon.
Michael Cole: Paige and Maryse do not look happy.
Corey Graves: Can you blame them, Cole!? The two were defeated by that amateur Ember Moon! If you ask me she looked a little stiff in that match, otherwise Maryse would've kicked out of that move! And what business does she have even challenging the two? It's disrespectful.
Eventually making their way into the ring, Maryse beckons for a microphone. She waits for the crowd to quiet down before parting her tiers to speak.
Maryse: What happened last night was a simple tragedy and a fluke. Paige and I granted Asuka the chance to pick her partner and you know what she does? She picks some Shrek look-like from off the street with no wrestling experience to do battle with us women... Not only did that no-name perdant wrestle unsafely, but she almost broke my neck with those unorthodox and… ghetto ass moves. I mean where did she learn how to wrestle?! If you ask me, she deserves to be fired almost immediately.
And what's with all these little girls parading around wearing costumes and being something that they're not? We've got a rat wearing over-sized chains and glasses not big enough to cover her receding hairline. We've got a mentally challenged champion hugging random children from the crowd. We've got a skank wearing little to no clothing... And now... we've got Shrek who thinks she's some sort of vampire or creature...
Maryse lowers the microphone, a disgusted look upon her face as the crowd's boo's increase.
Paige: But that is why we're here. Because although these little girls are around here prancing around in their over-sized merchandise and touching your dirty ass children, PWG has two women that will show them what it truly means to have class, sophistication, and self-respect. And that all starts tonight when I beat the living hell out of Ember Moon for what she did to us last night and truly show her what it means to be... a true woman.
---
Will Paige be Eclipsed?
Ember Moon VS Paige w/Maryse
Match Result wrote:

Winner via Match Scheduling (MS) - Paige