[big][big][big]Monday Night FURY
February 26th, 2018
Oklahoma City, Oklahoma.
Chesapeake Energy Arena [/big][/big][/big]
[big][big]SHOW NAME: Big Fight Feelings[/big][/big]
Fury opens up to the sold out crowd of Oklahoma City.  The fans at home are ecstatic to be here in what should be a blockbuster and controversial episode of Monday Night Fury.  Interrupting the sea of cheering is none other than the familiar tune of John Bradshaw Layfield's signature music.
Michael Cole: Ladies and gentlemen, welcome to another episode of Monday Night Fury. I'm your host Michael Cole joined to you today by my colleagues Booker T and Corey Graves. Guys, how do you think JBL is going to handle the lawsuit David Otunga and Jason Jordan are presenting here tonight?
Booker T: Quite frankly, I don't understand it. Rather than compete and move on, that boy just keeps complainin' and complainin' about Renee Young! It's like he's obsessed with her.
Corey Graves: I mean she attacked him Book, what do you expect? I for one don't blame him.
Booker T: What I saw was a woman defending herself from being harassed!
As the commentators continue their banter, John Bradshaw Layfield saunters down the ring with a solemn expression upon his face. In his hands is a document of sorts, undoubtedly something important to the situation at hand. Once inside of the ring, he beckons for a microphone and begins to speak.
JBL:
Let's cut to the chase. Normally I'd address all you fine people and welcome you to the show but there's been a debacle going on these past few weeks revolving around a certain superstar... This is my show and the way I conduct business shouldn't matter to anybody but every single day it's the same person complain' over something that happened weeks ago. Despite being annoying, I tried rewarding this boy with a shot at the United States Title because he's a damned good worker... but he's decided to keep runnin' his mouth. To make matters worse, he's gone and hired a lawyer who probably advertises his services on the back of a cereal box. So before this get more serious than it should, I'd like to invite David Otunga and friends to come out because I've got my response ready…    
John lowers the microphone and waits patiently for Jason Jordan, David Otunga, and friends to make their presence known.    
As JBL continues to walk back and forth David Otunga theme hits



Both Jason Jordan and David Otunga come out from behind the Curtains wearing top-notch suits to a mixed reaction. They strut down the ramp confident in their case built against one John Bradshaw Layfield. Once entering the ring Jason Jordan almost losses his composure.

Jordan: Well, Well, if it isn't JB-Loser. I outta slap th-

Otunga: Jason relax... Mr. Layfield (Otunga extends his hand out for a shake but JBL refuses) Okay, don't shake my hand. JBL this could have all been avoided if you fired one of your employees for physically assaulting him. Now we are prepared to take this to higher authorities. That means civil court, that means millions of dollars of company money, that means nationwide negative attention - all under your watch...

Otunga pauses a moment for dramatic effect and lets that sink in before continuing his thought.

Otunga: OR you can do the right thing and fire Renee Young, issue an apology to my client Mr. Jordan, and, you know, give him a world title shot opportunity at the next upcoming ppv.

Jordan leans over and whispers something into Otunga's ear. He nods and lifts his mic once again to speak.

Otunga: Also, Mr. Layfield, not booking my client tonight in retaliation for whistleblowing is not only completely unprofessional but completely illegal under the Sarbanes-Oxley Act of 2002 and various state and federal laws! My client comes out here each and every week and busts his ass in the ring and on the microphone. Yet superstars like Bray Wyatt who rest on their laurels without as much as a peep since PWG began haven't missed a card...

Otunga takes his eyes off JBL momentarily to look around into the crowd to "pose" a question to them.

Otunga: So what does that tell you, ladies and gentleman? Don't answer that idiots, it's rhetorical because I have the answer. Mr.Layfield won't book the only "Black" superstar because he's Racist!!! Yeah, Mr. Jordan and I can add all the pieces together. The only reason you won't fire Renee is cause she's white - like you!

JBL looks at Otunga and shakes his head in disgust as the Fury fans begin to chant "Bull-Shit! Bull-Shit! Bull-Shit!"

Otunga: Now listen here, Mr. Layfield, you may not take this lawsuit seriously when it's a sole employee. Well, unfortunately for you, your inept management hasn't only affected Jason Jordan's livelihood. There's plenty of Fury superstars fed up from what I've watched. Superstars such as John Cena, and, well, my two new clients who have compelling evidence that you're not only a racist - but a xenophobe!

David Otunga turns around and points to the ramp for his clients to make their entrance.
The brand new theme hits as Peyton Royce and Billie Kay - ICONIC - make their way out on stage and down the ramp to large boos from the Fury audience. However, Iconic seems to be in such a good mood, perhaps from their perceived confidence in the case, that the pair don't mind in the least.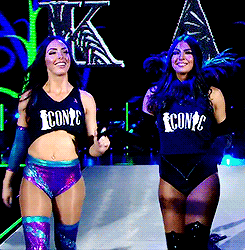 Jordan and Otunga hold open the ropes to let the two vixens of PWG in. The two demand microphones from ringside staff to which upon receiving address the GM of Monday Night Fury.
[big]
PEYTON
[/big]
Xenophobe is right! You, John Bradshaw Layfield, are a nationalist. 'N all we have to do is look back at your first month as GM to prove it!
[big]
BILLIE
[/big]
The very first show of Fur-ay! These
supposed
"random" drawin's had me go against Paige, whose British, and Asuka, whose Japanese! Ya just wanted to widdle out tha foreigners from tha get-go didn't cha!
[big]
PEYTON
[/big]
While I took on tha Irish Lass'kicker Becky Lynch! Anoth'ah guaranteed foreign'ah eliminated! 'N then your precious American hugg'ah cheated to defeat Maryse, whose French, by using some banned fragrance so she didn't feel right. Ya heard Maryse say it herself 'N I completely believe her. She has no reason to lie!
[big]
BILLIE
[/big]
'N that was only the first week! The next week ya had Paige go against your American horsewoman Sasha Banks. In a finish that was conspicuous to anyone with a brain but conveniently had Sasha advance to the Fury finals!
[big]
BOOKER T
[/big]
I remembah that match was fire, dawg, and had a clean finish... what kinda crack this girl smokin'?
[big]
GRAVES
[/big]
Shut up Book! You were probably smoking the crack yourself to not remember that finish. Paige was robbed in my eyes!
[big]
PEYTON
[/big]
'N ya already quite aware of the screwjob by Bayley 'n that referee! I kicked outta that Diving Elbow Drop! Look again!
The titantron displays the "evidence" of which Peyton was just talking about.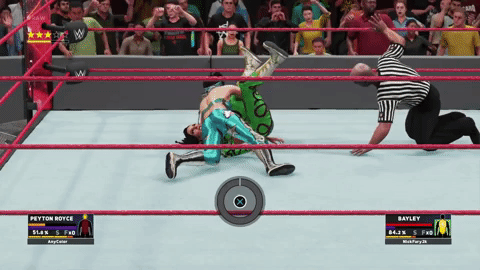 [big]
PEYTON
[/big]
That right there is
undisputed
proof I kicked outta that pin! But just like that, ya had your All-American Fury finals of Bayley vs Sasha. Now ya were either in on it yourself or ya ineptness as General Manager lead to nothin' done about it! Either way, ya not fit to run this show... Ya a typical American wantin' to play Cowboy with your stupid hat while oppressin' the superstars he'ah that don't fit ya status quo of race and nationality!
[big]
BILLIE
[/big]
But ya knew people in the back were on to ya didn't cha? That this lawsuit was buildin' up more steam then you could've ev'ah imagined. Because miraculously Peyton was in a #1 Contenders match against Bayley - who already failed to beat Sasha - and Becky Lynch - Bayley's best friend - who was only the'ah to lay down 'n eat tha pin!
[big]
PEYTON
[/big]
We 'n our lawyer see right through tha triple-threat held und'ah the guise of "equal opportunity" just to make this lawsuit 'n case seem less credible... Just like givin' tha other man who has an issue with your leadership a #1 PWG Contendership match? Seems to everyone he'ah you didn't want another disgruntled superstar to help build our case! You're tha worst!
JBL shakes his head at the shit he has heard before Otunga speaks to him once more.
[big]
OTUNGA
[/big]
As my two other clients have so eloquently said; there is a mountain of evidence against you Mr. Layfield. Now you have two options. Option number 1 is to apologize publicly to my three clients, fire Renee Young, and give respective PWG Championship matches to both Mr. Jordan and Ms. Royce. You comply and this lawsuit will drop just like that. The other option, well it won't be so easy for you ha-ha. Option number 2 is you don't comply with our requests. Then we sue you and Pro Wrestling Genesis and take it all the way to the Supreme Court if we have to. Vince McMahon will undoubtedly fire you but we will continue to go after you long after until you are financially burdened - much like you have burdened my clients with your racist, xenophobic views! So Mr. Layfield, what is it going to be?
Mr. Layfield appears to be in some thought while the majority of the crowd boos Otunga, Jordan, Peyton, and Billie. Chants of "NO!" and "Num-ber-two!" break out before, surprisingly, a few chants of "Num-ber-one!" break out from the smarks in the crowd. None the less, they all wonder what will JBL choose.
JBL:
First of all, although I am a proud American, I am neither a racist nor a xenophobe. Everyone on this roster has received fair opportunities and I had nothing to do with the G1 tournament matches or brackets. In fact, if you're going to complain you might as well go to Vince McMahon but I assure you he won't be as lenient as me. Besides, if I were everything you four are portraying me to be, a woman like Sasha Banks wouldn't be the women's champion, Jason Jordan wouldn't have been in the fatal four way United States Championship match, and all three of you would've been on the pre-show or fired... Jason Jordan wasn't booked tonight because last week he claimed he wanted this to be addressed... So let's debunk that...

But even after the opportunities I've graced Jason Jordan, rather than pick himself up like a man, he runs to David Otunga in a poor attempt at getting attention. First of all, let's ask the big question here… Are you on drugs Jason Jordan? (Some of the crowd members snicker within the ring) Reene Young cost you the match? I've been looking at the match constantly and you know what? Let's play the footage of your match on the screen.
Quote :
JBL:

Now where in the blue hell do you see Renee Young, Jordan?! Where?! Cause I don't see a damned thing but a slightly incompetent referee and a daddy's boy who can't handle a loss.  But let's entertain the idea a lil' bit. Allow me to present a question. How do you define assault, Otunga?  Is  what Jason describe as his slap? Or is it this?



Pointing towards the screen yet again, everyone in attendance views what's displayed on the screen.
Quote :

Jordan: Last week not only did I put on of the best matches on the card but I got screwed, not once, but twice! By who you ask? By the wife of Dean Ambrose,  Renee Young! I had Ambrose beat then she put his foot on the bottom ropes. Then when I told her wtf I got hit by Dirty Deeds in the middle of the ring!

Jason pauses and breathes in.

Jason: I know I gotta worry about (gulp) Taker but ill be damned if I'm going to be screwed on this new televised program! So Mr. Layfield I want justice! You either rest my points, fire Renee, or we'll have some problems and I know in your 2nd week as GM you don't want that. This is not a threat... it's a damn promise!

So please JBL do the right thing you have till tonight or next week...

As Jason Jordan waits we see Renee come down the ramp.

Jason: What are you doing he-

Right before Jason can finish speaking Renee smacks the taste out his mouth! [big] Jordan then backs her up to the turnbuckle.[/big]
JBL:
The reason I won't fire Ms. Renee Young is because your client Jason Jordan borderline harassed her, defamed her and in turn was slapped… Something I would've done myself if I weren't so busy that day. What I see is an act of self-defense over something that never happened! A false accusation created in Jason's head because he couldn't put down Dean Ambrose by himself. And what does he do? He backs her up against a corner... a clear occurrence of harassment... Ah but there's more… since you want to bring up the rule book, Jason Jordan has violated the employee code of conduct. Harassing and threatening PWG employees… is cause for suspension.  But we'll get to that in just second, I want to turn my attention towards Peyton Royce before I give YOU two an ultimatum.
JBL pauses to recollect his thoughts, he still holds the document within his hand before facing the Iconic Duo.
JBL:
Peyton, I understand your discontent. I've watched you perform throughout the month. We're all human beings, correct? None of us are perfect, not even the referees. They can be incompetent and often times cost us matches. In fact, I was going to present to you an opportunity to make the Women's Title Match at the pay-per-view a triple threat… But after hearin' what you've had to say I'm not sure... I mean, does she deserve to join Bayley and challenge Sasha for the title? (The crowd gives a negative reaction.) The crowd says no but since you're the only one with a substantial argument and since you weren't pinned last week, I'll give you a shot…...........  If you can beat Sasha Banks next week and drop your silly debacle with Otunga.  
The crowd gives a positive reaction this time around, a smile creeping upon John's lips as he studies the expressions depicted on the females faces. A good ultimatum nonetheless but would they accept? Who knows but John wasn't quite done just yet. Before speaking however, he faces Otunga yet again and hands him the document. Otunga takes the time to look through the paper work while John speaks again.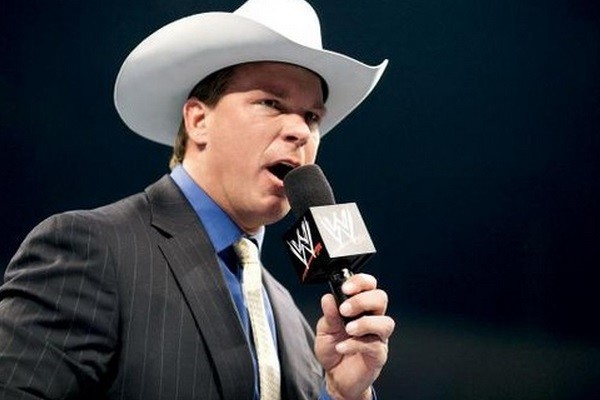 JBL:
In that man's hands is paperwork, not just any paperwork but a copy of Jason Jordan's contract. A contract that a willing Jason Jordan signed before the first episode of Monday Night Fury. A contract that must be read in its entirety before being signed. Not only does it have to do with payments, drug tests, merchandise, company policy, and other tid bits but it includes the employee code of conduct I mentioned moments before… Jason Jordan has broken that conduct not once, not twice, but three times since his stay here. He's not only defamed Renee Young who has been having marital problems with her husband but my character bringing these heinous accusations tonight.  And you know what that means… I have a right to suspend and deal with you as I see fit…
You want to sue me Jason for something you caused upon yourself?  You want to sue me and think you have the upper hand because you hired David Otunga? Well, let me give you a little hint as to what happens when you sue an American Businessman, a financial analyst, and a self-made millionaire… Once you file that lawsuit, I'm going to give David Otunga a call and you're going to be there so you can here me. And you know what I'm going to do? Not only am I going to fire you, not only am I going to take you to court for breaching your contract, but I'm also going to counter sue you with the best damned lawyers in America and I'm going to milk you dry until you're nothing but a bum begging for pocket change on the street corner. Because what's a guy like you compared to a millionaire like me...?  You don't have a case here at all, bucko...
But you want a title match, Jordan? You want me to be the fair general manager?! Well you're going to compete to receive one at Broken Promises. But it's not going to come until you follow these conditions... Next week, if Jason Jordan wants an opportunity to rise to the top, he must do the following: take a drug test, publicly apologize to the PWG universe, the people working backstage and Renee Young...  Oh, but that's not all. There's one more thing you have to do if you want what I promised. Since you have such a deep obsession for Renee Young... Next week, for the main event of Fury, Jason Jordan will compete against Dean Ambrose... IN A STEEL CAGE MATCH! (The crowd loses it!) Win or lose, I don't care but those differences are going to get settled in the ring and a word of advice from you son... I know Dean Ambrose is looking to release his frustration out on someone.
So to all four of you: accept the ultimatums I've presented to you or don't. We can take this court but it won't end well for Peyton Royce, Billie Kay, or Jason Jordan... But as long as you're on contract, you work for me... I'll wait for an answer next week and until then, I hope you have a helluva week cause you're going to need it.      
John Bradshaw Layfield drops the microphone which cues up his signature music. Perfectly pleased with the situation, the crowd gives a positive reaction. Unfortunately the three wrestlers in the ring are left with mixed emotions, Otunga being the only one saving face. What will Otunga and friends do? Comply with his suggestions... or ultimately seek further action?    
---
King vs Machine
Shinsuke Nakamura vs Kurt Angle
Match Result wrote:




click to reveal winner:
---
We go backstage where Charly Caruso is joined by both Dash and Dawson in the interview area. She seems excited to be interviewing one of the hottest teams in professional wresting today. However, the same can't be said about The Revival. Both men stand there with an annoyed expression on their face. Without letting another moment pass, Caruso quickly begins to ask her first question.
Charly Caruso: First off let me thank you for taking time out of your busy schedule to accept this interview. It has recently come to light by various wresting news outlets such as the Wrestling Observer, WhatCulture, and Wrestle Talk TV you've been fighting injured, Scott Dawson. Apparently you've been competing with a tear in your right shoulder and have been hiding from PWG's medical staff this whole time. Do you believe this is why you have yet to pick up a win in tag team competition?
As if they weren't already annoyed, that question sends them over causing Dash and Dawson to grill her for five seconds before answering the question.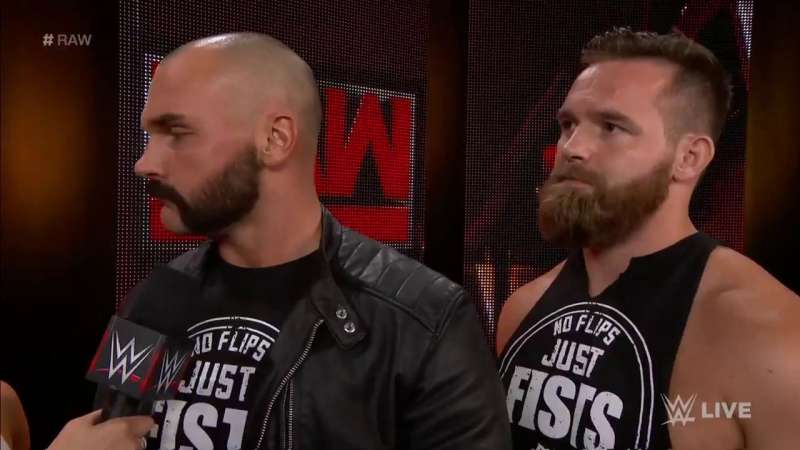 Scott Dawson: Ya know before we got here,  Dash was questioning your integrity. I thought you were legit even going so far as to defend you to my buddy. Unfortunately it turns out you're a complete hack! The real question in this whole "interview" is who did you have to swallow to get this job. Was it old man Vince or uncle Trips?
Oh and to answer your "question" it's yes. I am competing with a torn right shoulder. People have told me I'm stupid for it, but they can go to hell. We're old school, Charly. We get a cut and we just throw some dirt on it and keep trucking along. It's what real men do. And from what we've seen in that locker room there aren't many around here. Injured or  not, the road to those tag team titles are gonna be a cakewalk. Hit her with it, Dash.  
Dash Wilder: Top guys OUT!
The Revival walk off leaving Caruso almost at the verge of tears after those hurtful words.
---
we go to the backstage area with Jeff and Matt seating down having a drank before there match*
Renee young: I am backstage with Jeff and Matt Hardy. Uhm, you guys have a tag team match tonight so why are you guys drinking before the match???
Matt: Mrs. Young my brother and I like to drink a good beer before a match. It clears out our minds yaaassss. But tonight we have a nice mix drank some rum and Dr. Pepper it help set our minds... set them for tonight's deletion! Yes.... Yes... we must drink to win, so our opponents don't expect what we do...
Jeff takes a sip then his eyes roll in the back of his head.
Renee Young: What in the hell is he doing?
Matt: My brother are you okay? Has the universe woken your mystic powers? My brother say something don't just look at me in a weird way. Brother Nero! Wake up from this universal state of mind! ...I must wake him now!
Matt hits Jeff with a glass bottle of Dr. Pepper snapping Jeff out of the trance.
Jeff: I've now been woken...it is time. Time to delete a tag team!
Matt: yaaassss... ha ha ha yaaass.. delete! delete!
The cameras fade to black.
---
TTC Match-Up
Hardy Boyz vs The Revival
Match Result wrote:




click to reveal winner:
---
The rambling of the commentators ceases as the lights go out and the eminent uncanny mask is exhibited across the titantron. Then in a momentary second a theme pervades the arena accompanied with a deafening amount of cheers from the lively people in attendance.  
Cole: The Empress of Tomorrow Asuka is back! its been a short two weeks since we last saw her where she picked up a win against Maryse in the first ever Womens Extreme Rules match.
Graves:Yeah and I wonder how shes feeling after that hellacious beat down she received after the match from Paige.
Asuka gradually removes the mask from her face and then makes her way down the ramp with an ecstatic grin designated on her visage. She makes her way into the ring and then beckons for a microphone to address the beat-down.
Asuka: Last time I was here, Mareese and her little friend, who was she again, no clue. She attacked me and that does not go Unpunished, I want a match against both of them back to back, next week!.
Asuka throws the mic on the floor and walks off while the commentators react accordingly...
Cole: Oh my word! Asuka just asked for a gauntlet match against two of the best in the women's division.
Graves: Asuka has had enough she wants to end this once and for all.
Is Lita Ready?
Lita vs Asuka


Match Result wrote:




click to reveal winner:
---
The camera pans to a nice spa located in a five star hotel. This video package seems to have been taken on either Twitter or Facebook Live from before tonight's show. Two young woman can be seen laughing with margarita's in hand, gossiping and talking loud. They're seen swaying their feet in nice warm water while conversing among each other about tonight's match. It seems as if they're enjoying some time to relax and enjoy themselves for being on a such a roll as of late, almost as if it's a celebratory spa date. The camera moves in closer to get a better look and better sound.
Paige - I know right!? I mean she's such a literal rat. Like I can literally see her ears point out and tail waggling every time she speaks it's actually disgusting. To be honest it's girls like her that make me feel like this woman's division shouldn't even be called a woman's division it should be called the Little Girls Club excluding Paige and Maryse. Like c'mon now I think about those thots we have to face tonight Becky Lynch and Bayley and i'm like girl they don't even have chemistry like us. They literally are mortal enemies, like do they really think they can beat us? Bitch, please. I wish a thot would try me today cause i'm really over it. But you know what girl? I'm glad I met you. I know we didn't really see eye to eye upon arrival with the tournament and all but i'm glad I finally found a real woman like myself in you. Someone I can connect with, someone I can drop facts with, someone I can talk a little shit with and most importantly someone I win in life with!
Maryse laughs whilst sipping on some of her drink.
Maryse - Ugh.. Bitch!?! See this is exactly why I love you. You see tonight when we go out there and make quick work of Bayley and Becky, we'll be able to worry about bigger thots to fry. Because I don't know if you heard or not but that rainbow haired slut Asuka had the balls to say she wants to take us in a two on one, gauntlet match next week like are you serious? Are you serious!? Does she not remember what we did to her the last time we were all in the same ring? We made a fool out of the "Empress of Tomorrow!" But you know what? Let the bitch keep being the empress of tomorrow while you and I Paige.. we'll keep being the empresses of today. You see we live in the now. We're exactly what the woman's division needs today and we're exactly the role models these young girls at home need. We are real woman. Classy, Educated, Strong, Independent and most importantly drop dead gorgeous.
Paige smirks clanking her drink with Maryse laughing.
Paige - Das right, queen. You drop those facts because the woman's division better be put on notice and realize that this division begins and ends with us. And it's only a matter of time before we both take back what that THOT Sasha "Weave" Banks stole from us. Droite' ?!
Maryse smirks at Paige's usage of French.
Maryse - Droite' !!
---
United States Championship Match
Bray Wyatt vs Bobby Roode


Match Result wrote:

*Bray Wyatt vs Bobby Roode goes on, it is an intense match by far with Roode in control over the defending US champion*

Michael Cole: Absolutely incredible match we're witnessing, it's all for the United States championship!

Right, Cole. And it so far looks like the Glorious One is about to end this match, one more Glorious DDT and we're gonna have a new champ!

*Bobby Roode goes for a 2nd Glorious DDT, but all of a sudden, his back gives out when he attempts to lift Bray Wyatt*

Michael Cole: Oh wait a minute here!

I think Bobby Roode tried to end this match, it looked like his back gave way.

*Bray drills Roode with a vicious Sister Abigail*

Sister Abigail! Bray Wyatt ever the opportunist!

1..
2..
3..






click to reveal winner:




Bray Wyatt retains! Bobby Roode has nothing to be ashamed of however!

My Goodness! That match was GOODT!

I still don't know why you say good like that, Booker. But I do have to agree, amazing US title match we just watched, let's hope we see more like that in the near future!

*The lights go dim and Bray Wyatt gets a microphone*

Bray Wyatt: She... She told me that I would be cursed! She told me that I would be nothing more than just a man, a man who would not fulfil his destiny! Well, Abigail, here I am before you right now, not just a man... But a God! And Gods... Gods cannot die!

*Bray Wyatt does his trademarked maniacal laugh*

Bray Wyatt: FOLLOW... THE BUZZARDS!
The referee calls for the bell signaling the end of the match. The fans jump to their feet and give standing ovation after that incredible performance from both competitors. Bray is then handed his United States Championship. He celebrates his victory while the referee goes to check on Bobby Roode.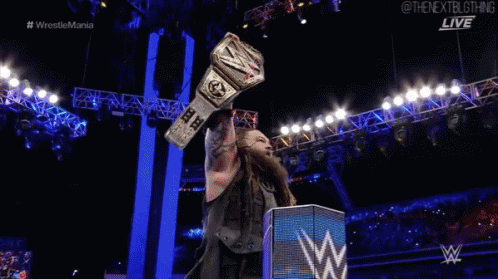 Booker T: I cannot believe it, Dawg! I thought 'The Glorious One' had it for sure.
Cory Graves: Believe it, Book! Bray Wyatt is the real deal. It's only a matter of time before he's holding that PWG championship.
Michael Cole: Can't argue with that. Big things are to come for Wyatt. Bobby Roode on the other hand, he just can't seem to win a championship match. You can imagine that would crush one's confidence.
Roode begins to regain consciousness after that last Sister Abigail. He quickly realizes what happens and is in total disbelief. Pleading to the referee to restart the match to no avail.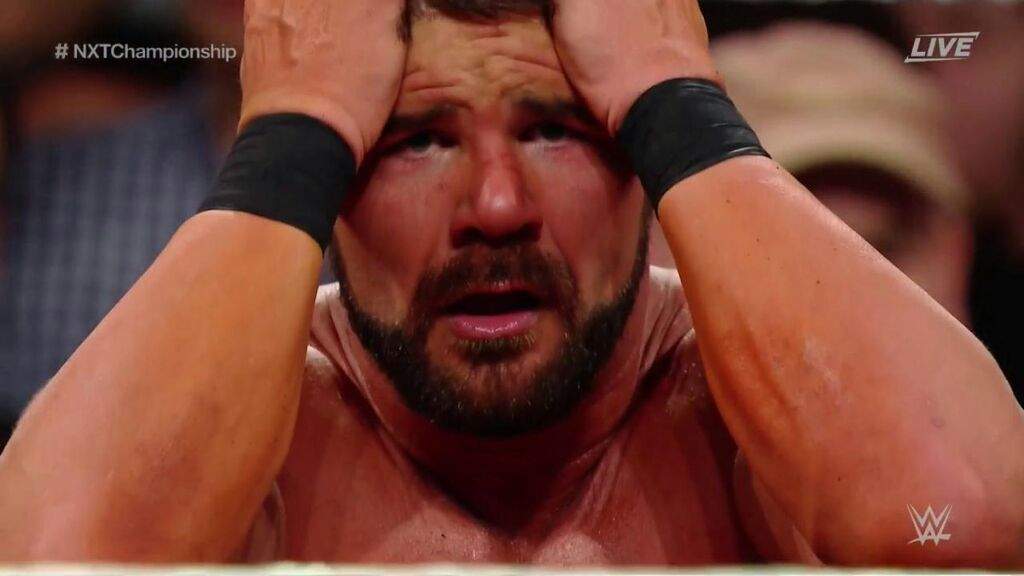 He walks around the ring shaking his head and repeating the word "no". Bobby Roode then begins to yell for a microphone until he's handed one. Roode doesn't even waste a second before he raises the microphone and begins to speak.
Bobby Roode: That was a fluke win! (crowd starts to boo) Oh you're booing me now?! Last week you were loving GLORIOUS Bobby Roode. Now after one loss you guys are booing me? All of you are fickle! Is it because I got screwed out of MY United States Championship not once, but TWICE. Or is it because I'm way more successful after a loss than any of you will ever be? You people have the nerve to cheer that cheater, Bray Wyatt?! Especially after witnessing those desperate and disgusting tactics? Alright, I can accept that. Just remember it was you people who turned on ME and not the other way around.
Roode notices the referee still ringside and calls him over.
Bobby Roode: You're the senior official here in PWG. Can you admit to these people that Wyatt fought disgusting and that you screwed me over? Remember honesty is key.
He turns the microphone towards the referee as if he were conducting an interview.
Referee: I believe it was a clean matchup and Bray Wyatt beat you, Bobby. You lost the match clean.
Roode then drops the microphone on the floor.
Bobby Roode: I'm so clumsy. Would you pick that up for me real quick?
The referee bends over to pick the microphone up, but without hesitation Roode grabs him in a front headlock and sends him crashing to the ground head first with a Glorious DDT.
Bobby stands over the unconscious referee and proceeds to do his signature taunt. Raising his arms in the air and shouting "GLORIOUS" before a collection of security, face wrestlers who don't get tv time, and fellow referees run down to the ring. Roode slides out the ring and retreats with a smirk across his face.
---
**The scene opens up to Sheamus sitting at a bar drinking a pint of Guinness.  Cesaro enters and sits at the bar beside Sheamus.**

Cesaro: (To the Bartender) Vodka Martini, skaken...not stirred.

**Sheamus looks at Cesaro and chuckles before finishing off his Guinness.  The Bartender serves Cesaro his drink and slides another pint of Guinness to Sheamus.**

Sheamus:  When are you gonna order a real drink, fella?  If you're gonna fight along side The Celtic Warrior, at least drink like one.

Cesaro:  Martini is a drink of class.  That stuff looks like motor oil.

Sheamus: Guinness puts hair on your chest, fella.

Cesaro:  We are wrestlers.  We shave our chest hair anyway.

Sheamus:  That's not the point.  Guinness is the drink of Irish Warriors!  Many of bar fights started with pints of Guinness and angry Irishmen looking to test each other in Old Irish Pubs back home.  It's where I became a man, fella.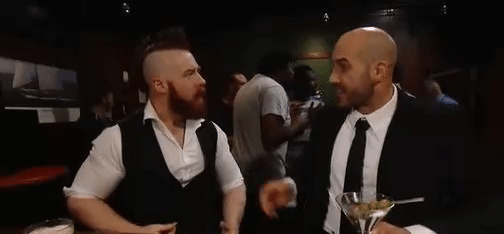 **Sheamus downs the drink and is served another one right away.**

Cesaro: Forget about that.  We surprised a lot of people last week when we defeated The Revivial.  We need to work on chemistry, but we are going to be major players in the tag division.  This week, we step into the ring with Sanity.  We shouldn't take them lightly.

Sheamus:  I take nobody lightly.  You know that.  We scored a huge victory over The Revival.  We have all the momentum in world right now, fella.  Lets keep it going and whoop some arse again this week.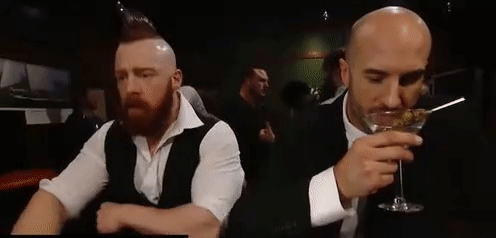 Cesaro: I must admit, for never teaming together in PWG, we did a helluva job.  Didn't we?  

Sheamus:  We sure did, fella.  I see tag titles in our future.  We just have to stay on the same page.  So stop drinking the stupid Martini and drink something that's gonna give you the luck and strength of the irish.

**Sheamus jumps over the bar and grabs two pints, filling them with Guinness.  He hands one to Cesaro.**

Sheamus: Cheers, fella.

Cesaro: Cheers.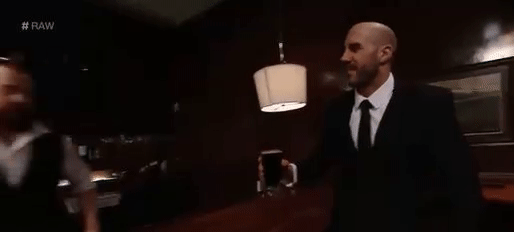 **Cesaro and Sheamus down the two pints.**

Sheamus:  Not bad, yeah?

Cesaro: It tastes like crap.

Sheamus: (laughing) It's an acquired taste.

**Sheamus slaps Cesaro on the back as the two men leave.  The scene fades.**
---
PWG returns from commercial break and the arena suddenly goes black as grey like fog fills the ramp.
Graves: It's so dark in here Booker where are you?
Booker: I'm right here dog. Cole
Cole: I'm in the middle of you guys like always...
Then a theme hits.
All members of SaNity walk down the ramp.
Graves: This is the team that dismantled The Hardy Boyz last week. Are they finally going to talk?
They all pause on the ring apron and take off there mask.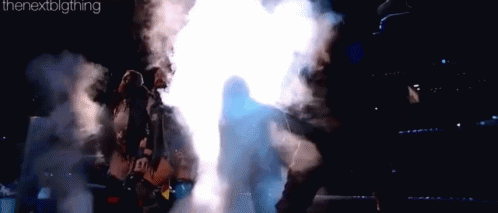 Cole: That's Eric young and Alexander Wolfe with Nikki Cross and Killian Dain.
EY: Last week, The Hardy Boyz promised that they would delete us in our match but WE were the ones that deleted them! Cause around here we will be doing the deleting from this point forward. Tonight we face another test. Me and my brother Alexander Wolfe will square off against The Bar. And we will break them just like we broke the Hardy's!
Some fans chant "SAnity! SAnity!"
EY: You cheer for darkness but we still won't respect any of you here tonight or across the country! SAnity is on a mission and that is to the be the first ever PWG TAG TEAM CHAMPIONS. So we can bring them to the darkness... and nobody is going to do anything about it I mean NOTHING IS GOING TO STOP US!!!!!!! Hahahah...
EY turns around and slaps Alexander Wolfe to get him frustrated so he can take it out on his opponents.
TTC Match-Up
The Bar vs SaNity
Match Result wrote:




click to reveal winner: